This article is more than 1 year old
Intel top brass smacked with sueball for keeping schtum about chip flaws
CEO, CFO under fire as lawsuits mount up
An Intel stockholder filed a class-action lawsuit yesterday accusing the chipmaker of artificially inflating its stock prices by omitting to tell anyone about the Spectre and Meltdown flaws in its products.
The complaint, brought by Intel shareholder Elvis Alvira, pits investors who acquired Chipzilla's shares between July 27, 2017, and January 4, 2018, against the corporation, its chief exec Brian Krzanich, and chief financial officer Robert Swan.
The precise accusation is that Intel deliberately misled or failed to disclose important information to shareholders, that being the existence of design flaws in its processor circuitry, and the potential performance slowdown workarounds to correct the issue would cause. The secrecy of this information, the complaint stated, meant that Intel's share price was artificially inflated.
When word of the security vulnerabilities emerged on The Register's pages, and Intel's stock price dropped significantly, investments were damaged, the lawsuit alleged, and the class-action seeks to recover those losses.
The complaint filing [PDF] pointed to Intel's Q2 and Q3 2017 financial filings, which indicated business as usual, and were signed off by Krzanich and Swan as being accurate.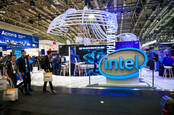 Intel, Microsoft confess: Meltdown, Spectre may slow your servers
READ MORE
The lawsuit also featured has El Reg's original article on Spectre and Meltdown, in particular the reporting of the "fundamental design flaw in Intel's processor chips" and the "ballpark figure of five to 30 per cent slow down" as evidence of what was really going on within Chipzilla's walls, and Intel's response a day later, when it admitted it had been warned by computer science experts that there were problems in its blueprints.
Within days of our first article hitting the web, Krzanich told the mainstream business press that researchers had alerted Intel about the flaws "a while ago." Indeed, apparently Google's staffers approached Chipzilla about the Spectre flaws on June 1, 2017, and Meltdown between that date and July 28, 2017.
At the time of writing, Intel has yet to file any response to the complaint. The case, Alvira v. Intel Corporation et al, was submitted to the central district court of California on Wednesday.
This is, to the best of our knowledge, the fourth sueball fired at Intel over the speculative execution engine design flaw debacle: last week complaints were filed in US district courts in San Francisco, CA [PDF], Eugene, OR [PDF], and Indianapolis, IN [PDF], accusing the silicon factory of numerous things including deceptive practices, breach of implied warranty, negligence, unfair competition, and unjust enrichment.
Meanwhile, the Law Offices of Howard G. Smith said last week it was investigating Intel execs' handling of the processor design flaws on behalf of Chipzilla's investors. ®