YouTube has revealed where decency standards lie in the internet era: mocking suicide victims while standing next to a corpse.
The Google-owned business has finally responded to controversy over one its highest-earning "vloggers" – man-child Logan Paul – announcing that it has removed him from its "Google preferred" program and put on hold plans to pay him to create original content.
Paul caused widespread outrage when he visited a forest in Japan where many folks had taken their lives, and uploaded a video of him and his entourage coming across a recently deceased man hanging from a tree.
Despite bookending the video with comments urging people to seek help for mental health issues, Paul treated the whole event as one of entertainment. The video included close-ups of the unidentified victim and at one point the team started going through the poor bloke's possessions on the ground.
The video, posted on December 31, was titled "We found a dead body in the Japanese Suicide Forest…" and included Paul shouting "Yo, are you alive? Are you fucking with us?" as he approached the body. He talked about the fact that the man has only just killed himself, and at one point was clearly stifling a laugh. Later, he addressed viewers, and told them: "I have chosen to entertain you guys every single day."
The backlash was immediate and fierce, and resulted in Paul pulling the video and issuing an apology.
Waiting...
But as one of YouTube's biggest "stars" and noting that YouTube had actively promoted the video while it was still online, albeit through algorithms, many were angry that the web giant did not say anything about the issue until 10 days later.
The corporation acknowledged the anger by starting a tweet response on January 9 with the sentence: "Many of you have been frustrated with our lack of communication recently. You're right to be. You deserve to know what's going on." It promised to "share soon on steps we're taking to ensure a video like this is never circulated again."
Two days later, those steps include: pulling Logan Paul out of its "preferred" program, in which top brands have their ads run alongside material from YouTube's most popular five per cent of video creators; putting on hold plans it had with Paul to create original content; and pulling him from the fourth season of the company's "Foursome" series.
Paul's YouTube account will remain live, however, and will still be able to use the website's advertising systems to make money from his videos. YouTube did not announce any restrictions nor additional scrutiny of Paul's future videos.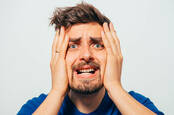 Tired of despairing of Trump and Brexit? Why not despair about YouTube stars instead?
READ MORE
The controversy follows a similar one last year when another top vlogger, PewDiePie was condemned for using Nazi imagery and making a series of anti-Semitic comments, all under the pretense of humor.
Again, YouTube did not act, and the videos were online for several weeks before critical press articles forced the vlogger to pull the content himself.
Both Paul and PewDiePie are in the top-10 earning YouTube vloggers, trousering millions of dollars for their videos which largely comprise of playing video games and carrying out stupid pranks.
Just days before Paul posted his offensive video, our review of those top 10 "stars" described Logan as "idiotic," and referred to him and his brother – also a YouTube star – as the "Idiot Brothers." Unusually for us, we clearly underplayed it. ®
Similar topics