This article is more than 1 year old
Microsoft extends patent protection shield on-premises
Azure Stack users invited under 'IP Advantage' umbrella
Microsoft's extended its "Azure IP Advantage" litigation protection shield to on-premises technology, by applying it to the Azure Stack hybrid-cloud-in-a-box systems.
Microsoft launched Azure IP Advantage in February 2017. The service sees Microsoft indemnify Azure users who spend more than US$1,000 a month against IP litigation that alleges patent infringement in any of the open source software that powers Azure. Microsoft also made 10,000 of its own patents available to Azure users and promised the protections would continue even if the company offloaded some IP in the future.
The company hoped that those efforts would let developers do what they do best in Azure, without having to worry about patent trolls popping up from under a bridge. Redmond didn't offer the service as a perfect shield, but claimed the service was at least better than similar programs from other clouds.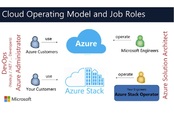 Azure Stack will need special sysadmins, says Microsoft
READ MORE
In the pages of The Register lawyer Barry Sookman's analysis of the program suggested the program's real purpose may have been to make it hard for patent trolls to open up a new front against Microsoft by suing its customers for patent infringement. Sookman also said the protections offered aren't super-useful to end-users.
Microsoft obviously thinks otherwise, because Azure IP Advantage is now almost a year old and has been extended to Azure Stack too.
It's not hard to see why Microsoft's taken this step. For starters, Azure Stack shares a lot of code with Azure. Secondly, it would be odd to offer patent protection for public cloud but not for hybrid cloud, seeing as the point of this kind of deployment is for services to flow between on-premises installations and the public cloud. ®