This article is more than 1 year old
Oracle still silent on Meltdown, but lists patches for x86 servers among 233 new fixes
Sun ZFS Storage Appliance users: brace for super-critical fix
Oracle still has nothing to say about whether the Meltdown or Spectre vulnerabilities are a problem for its hardware.
Big Red today offered The Register another "no comment", making it a notable absentee from the Intel's list of x86 vendors' advisories on how to handle the twin problems.
Oracle of course also operates an x86 cloud, users of which The Register imagines would be keen to learn of any imminent disruptions or service degradation.
Big Red also had nothing to say about whether Spectre and Meltdown apply to its SPARC hardware. We also asked Fujitsu about its SPARC situation and the company told The Reg "We are in the process of checking the status. Details of updates will continue to be published by Fujitsu as they become available."
But Oracle's usual verbosity on software patches may have revealed the company's x86 fix: the company's preview of its quarterly patch dump due on Tuesday, January 16th, lists "Oracle X86 Servers, versions SW 1.x, SW 2.x" among the 97 products to be patched.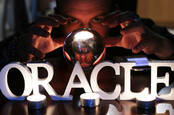 Oracle swallows sales spurt from one of its niche categories: Cloud
READ MORE
Operators of the Sun ZFS Storage Appliance have been urged to brace for a severity 10.0 fix, while users of Oracle's Fusion Middleware, PeopleSoft, Oracle Retail, Virtualization, Communications Applications and the Supply Chain Suite have 9.8-rated flaws to fight.
Most of the patches are for things like VirtualBox and other applications*, but Solaris 10 and 11.3 made the list too, as did the Java Advanced Management Console and the Java ME SDK. Make sure you install them all as soon as you can. ®
* Including Oracle's Cruise Dining Room Management application, the Cruise Fleet Management application and the Cruise Shipboard Property Management System. Who knew those apps even existed?