This article is more than 1 year old
220 heads to roll as Steria hacks away at UK.gov back-office IT biz
Part of major shake-up at outsourcer
French outsourcer Sopra Steria plans to make 220 folk redundant from its UK government business as part of a major upheaval of its public sector operation.
The Register has seen evidence that the firm plans to put 400 people at risk of redundancy and expects 220 roles to go. The redundancies are part of a shake-up of its UK government business and will be subject to a 45-day consultation process.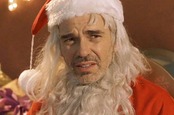 Staff at Steria gov shared services centre offered voluntary redundo
READ MORE
Steria employs 40,000 staff globally. According to its Companies House filing in 2016, the average monthly number of employees in the UK was 3,584.
However, since winning the Shared Services Connected Limited (SSCL) contract, a joint venture between Steria and the Cabinet Office, hundreds of public sector IT bods have transferred over to the biz.
For example, the majority of the Metropolitan Police's 440 techies TUPE'd over to the outsourcer when it signed up to the programme intended to consolidate back-office IT across government.
Just before Christmas, it emerged Steria offered staff at SSCL the opportunity to apply for voluntary redundancy.
In an email seen by The Register, the outsourcer informed staff that it had undergone a service review which "indicated" a number of mid-level roles would be affected. "However, we may have to reorganise at a middle and senior management level," it said.
"We have therefore agreed to launch a Voluntary Exit programme to address the requirement to reorganise, and potentially reduce the headcount at these Career Framework levels."
In its last quarterly results, Steria posted worldwide revenue of €895.2m (£797m), up from €875.0m (£779m) the previous quarter. However, UK sales shrank by 9.8 per cent to €186.9m (£166m).
It noted: "Continuing in line with the established plan, growth decelerated during the quarter for the SSCL joint venture."
The Register has asked Steria for comment. ®