This article is more than 1 year old
Capita's UK military recruiting system has 'glitches' admits minister
DRS still letting the armed forces down big time
A defence minister has told Parliament that Capita's pisspoor Defence Recruiting System (DRS) has "glitches", following reports from The Register giving a glimpse inside the shambolic system.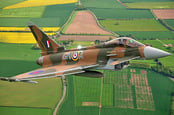 Signing up for the RAF? Don't bother – you've been Capita'd
READ MORE
During Defence Questions yesterday, Labour MP Nia Griffiths asked what steps the Ministry of Defence had taken to sort out problems which had all but halted Air Force recruitment in December.
"Capita is failing miserably on recruitment targets, failing to deliver savings, and is still bungling its IT systems. So what specific steps will the minister be taking to get to grips with this situation?" asked Griffiths.
Mark Lancaster MP, minister of state for the Armed Forces and a serving colonel in the Army Reserve, answered: "There is continuing work when it comes to recruiting in the Army. Compared to this period last year applications are up 20 per cent, there have been some glitches in the new computer system, those are being ironed out but I'm confident they will see recruiting in the army increasing."
"Pre-delivery testing was very poor," one source with knowledge of DRS, a recruiting subject matter expert who spoke on condition of anonymity, told us in December.
He added that "there [was] every indication that the system was not ready. What was demonstrated shows a lack of understanding of what the Armed Forces needs."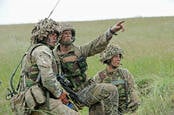 New Capita system has left British Army recruits unable to register online
READ MORE
DRS, which went live in November last year, was so unfit for purpose that sources described horrendous manual processes being implemented, such as recruiters having to send emails to applicants in batches of 500 – rather than an email being sent out automatically – because Capita's system was unable to provide that functionality.
Other notable revelations from Defence Questions included the snippet that the UK is still buying nine Boeing P-8 Poseidon maritime surveillance aircraft, in spite of looming defence cuts necessary to plug a £20bn black hole in the MoD's finances.
Though ministers, including Defence Secretary Gavin Williamson, insisted that no decisions had yet been taken, defence watchers expect a full scale defence review will take place this year. That review is expected to decide what bits of the Armed Forces (and MoD land holdings) will be cut and/or flogged off to plug the budget hole. ®