Apple iPhone X: Two weeks in the life of an anxious user
A smartphone that plucks at your heartstrings, not always in a good way
---
A top-end smartphone isn't just for Christmas: it's for 18 months, maybe two years, two-and-a-half at a push. So here at The Reg, we let the stardust settle around Apple's iPhone X launch before putting the product to test in the field for longer than an afternoon. Fanboi squeals written up just after you peel away the cellophane are no use to anyone.
So how did it go? TL;DR version: the iPhone X is an excellent smartphone, delightful even, but I voluntarily handed it back a fortnight later without regrets. To find out why, I'm afraid you will have to read on.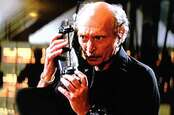 Inside our three-month effort to attend Apple's iPhone 7 launch party
READ MORE
To set the scene, The Reg has languished in Apple's Naughty Book for years so we were unable to borrow an iPhone X via the conventional press relations route. Instead, we sourced a brand new and complete sample unit through nefarious independent means. We owe no obligation to Apple for lending us the kit.
Let's not dwell on the tech spec and list all the "cool new" features since everyone else has done this already in squirmingly excited detail and you can read the official blurb for yourself at the Apple website.
Instead, we thought it might be revealing for a boring Joe like myself to try out the iPhone X in an unhurried fashion over a couple of weeks – for work, play, a bit more work, and perhaps some amateurish creativity.
So be warned: I don't play a lot of mobile games, take pouting selfies or skateboard down palm tree-lined avenues, and I am not interested in face-tracking Animoji on account of not being six. I use Slack a lot.
DAY 1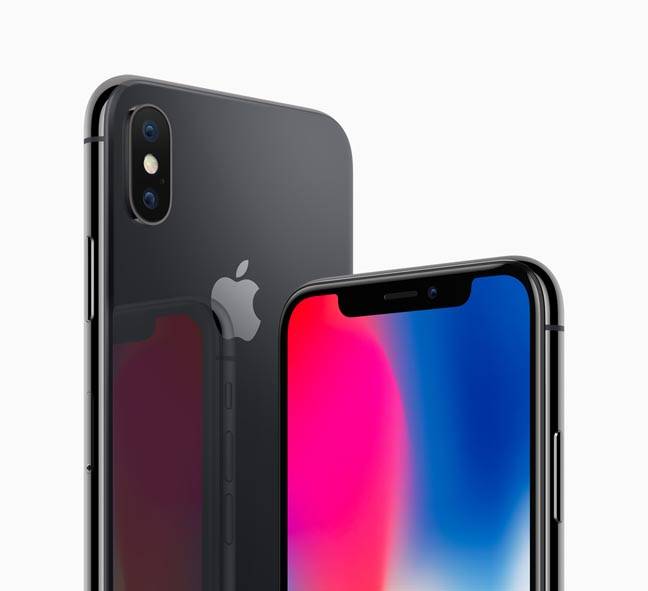 I can only imagine the horror for a first-time owner who's never installed a nano-SIM or used Apple's iOS before. Beyond a couple of arcane graphics on the tiny insert card and a handful of tips that spontaneously spring up on-screen from time to time, you're on your own.
Well, what can you expect for a mere £1,000, almost certainly the most expensive smartphone you have ever bought? Or indeed £1,149, since I picked the top-end model with 256GB memory. There's no point aiming for less in a device that's callously designed not to accept add-on memory.
Even for a previous iPhone owner like myself, it is a relief to sign in once with an Apple ID and leave the device and all its pre-installed apps to set themselves up. All the preferences from my last iPhone (a 6s that got nicked) are reappearing neatly. It feels like I am picking up from where I'd left off, which is lovely.
DAY 2
I have read a lot of reviews focused on the technology of the OLED display. Wow, that PenTile pixel layout! Sorry, I can't tell the difference without a microscope. It does seem brighter and crisper than on previous iPhones, though, which I've found to be quite dark.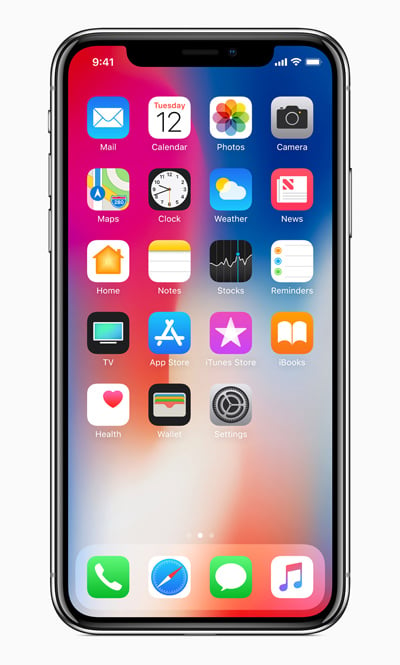 On the understanding that you should never buy a white smartphone as this makes its display look even bluer than it already is, I chose the Space Grey model. Of course, this shouldn't matter because of the lack of a bezel around the iPhone X's display.
Of course there's a bezel. It's just very thin, and the display occupies almost the entire front face, top to bottom. Almost. There's the notch at the top.
The lack of a physical Home button or even a software HUD bar means a number of new iPhone X gestures differ from those for older iPads and non-3DTouch iPhones. I couldn't find a guide to these new gestures on the device or at Apple's website.
Apple has also famously curved the corners of the display to match the curved corners of the handset. If you think a 1950s goldfish bowl TV set is stylish, you might like that. Otherwise, it's just a way of ruining perfectly good rectangular app display interfaces by turning their corners into no-go areas simply to appear chic.
DAY 3
I'm warming to the lack of a Home button. I now think it's a triumph of smartphone interface design in iOS 11.
It means there is one fewer physical moving part to go wrong on the iPhone X. The Home button on my old iPhone 5 regularly used to need cleaning to remove fluff getting underneath the contacts.
If only the on-screen keyboard worked like it does with iOS 11 on an iPad. No sliding-down action on the keys here to get numbers: the iPhone X still insists that I toggle between separate alphabetic and numeric keyboards. This is boring and old fashioned, and by the end of the day I'm wishing I was back on Android.
DAY 4
I've held back on the FaceID feature because I wanted to give it time to grow on me. FaceID, as you'll be aware, is Apple's face-recognition system that the iPhone X uses for its biometric security in place of the TouchID fingerprint reader.
No, you can't fool it by putting a photo in front of the selfie camera. It flashes lots of infra-red dots on your face to detect depth as well as specific features.
I tried to trick FaceID by setting it up on Day 1 while grubbily unshaven, hair dishevelled and wearing black-framed spectacles. After shaving, grooming and inserting my contact lenses, I can confirm FaceID recognises me without problem. It has done every since, except in poor lighting conditions, in which case it falls back to prompting me to type in my passcode.
FaceID doesn't recognise me if I pull silly faces, wear sunglasses or don a large floppy hat. This is how it should be.
DAY 5
Face ID disrupts how I use Apple Pay. Instead of absently pressing a thumb on a Home button to pay for goods, I must now double-click the physical side button and raise the phone so it can see my face and before lowering the device back over the card reader.
This flourish is cute in shops but over-elaborate when trying to trigger a glitchy automated barrier at the entrance or exit of a train platform. Disgruntled passengers queueing behind me assume I am grabbing selfies and start harrumphing.
Another problem is that every time I take the iPhone X out of my pocket, I am terrified of dropping it. A £1,149 smartphone skidding across the platform and onto the rails! Aargh! Just the thought makes me nauseous.
DAY 6
Forget what I said yesterday about FaceID and Apple Pay. I realise now I can buy things and operate passenger gates without removing my gloves. FaceID still recognises me in a beanie and if I tuck my scarf below my chin. It's a winter wonderland. Love it.
DAY 7
Heavens above, that notch at the top edge of the display is annoying.
The notch houses the FaceID and selfie camera lenses so it's not just frivolous design. But it leaves so little remaining space on either side that the iPhone X simply dispenses with all notification icons except for the clock, carrier signal, Wi-Fi and battery level.

I can no longer tell at a glance whether Bluetooth is enabled or see battery level as a percentage. No notifications sit there silently to tell me emails and a constant stream of incoming instant messages are awaiting my attention, Slack updates are piling up, Arsenal has equalised or whatever.
DAY 8
It's about time I tried out the famed iPhone X cameras and photo enhancement features.
Unlike those (we are led to believe) amateur photographers whose work ends up in advertising posters captioned "Shot with an iPhone", I do not live in California or a ski resort. Instead, let's see how the iPhone X camera shapes up in a grey city in northern Europe where it rains every day, the sky is permanently white and everything looks shit.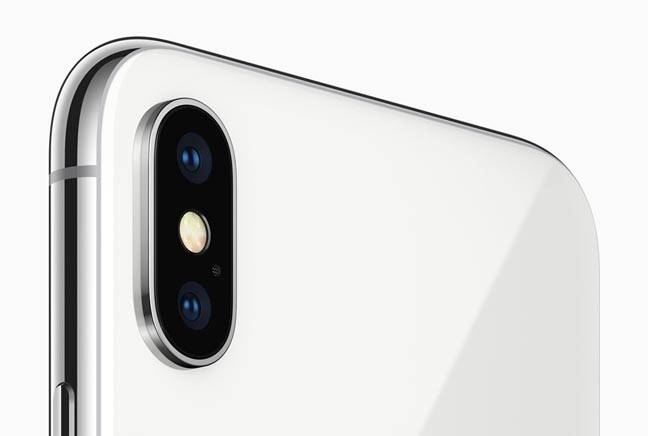 The two cameras protrude at the back, as the little video below demonstrates. This means I can't rest the handset completely flat on a table top and I get worried about scratching the lenses.
I cocked up today's outdoor photos as I'd switched on the Live Photo feature when I thought I was enabling the portrait (depth of field) function. Like I say, there's no user guide to tell you what all the icons means. Also, I was distracted by the constant risk of letting the handset slip from my cold fingers. A £1,149 smartphone! The horror!
Still, I managed to grab this entertaining little loop outside the Royal Courts of Justice. If nothing else, it shows the iPhone X's image stabilisation at work: I had no idea at the time that I was shooting a mini video.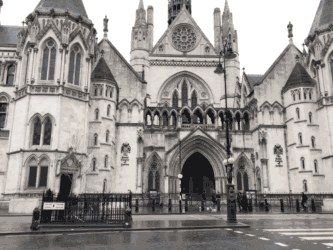 I downsampled it to export the animated GIF. The original full-res video snippet is below. Right-click on the playback in YouTube and enable "Loop" for some fun.
DAY 9
That darn notch. It doesn't get in the way while taking photos or videos but it chomps into the top edge when you browse and zoom.
I can't work out how to get the bloody photos out of the iPhone X and onto my computer. Enabling iCloud Sharing doesn't do anything as far as I can see. Enabling PhotoStream doesn't start working until about half a day later, and then only applies to photos I'd started taking from that moment onwards: all my earlier shots are ignored, left to fend for themselves in handset memory.
DAY 10
I think I've got the hang of transferring the photos to a computer. My choices are AirDrop (to a Mac, very fussy) or via USB cable and an import utility (again very fussy as I have to tick every image one by one).
Today, I took photos in the dimmest lighting conditions possible. Here are some shots from the almost pitch-black interior of St Bart's Church, including a panorama. I do enjoy taking iPhone panoramas. None of these photos were taken with flash and I'm impressed how much image information was captured.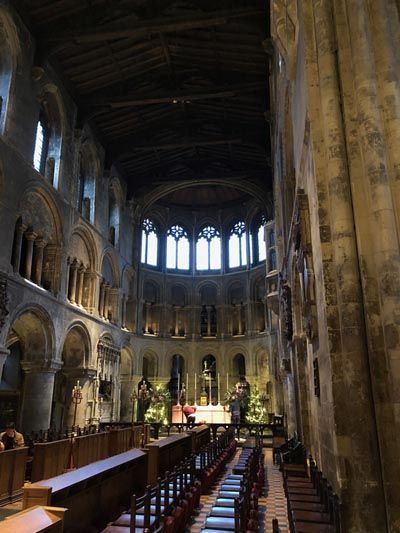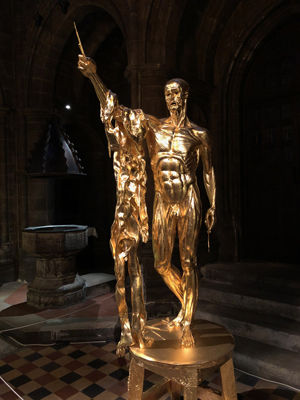 Click to enlarge
I also took some snaps of the Christmas lights on Regent Street. You might spot the Apple Store banner behind one of the buses.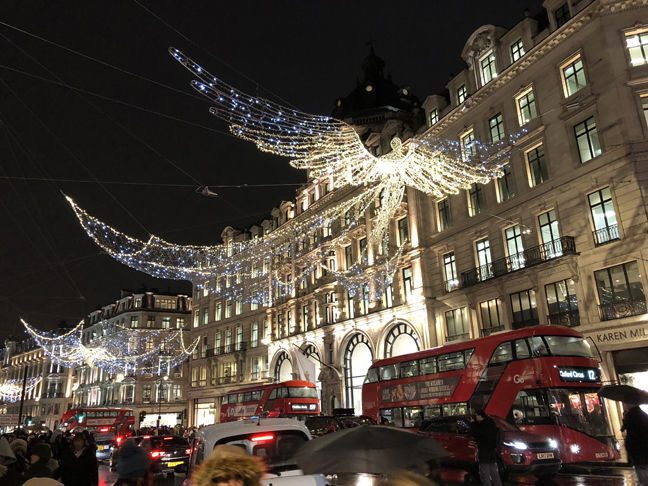 Click to enlarge
The flash, when enabled, is slow to respond so I gave up on it. I wouldn't use it to photograph people unless your subject is happy standing there holding a smile for five seconds.
The Camera app seems to get locked into a funk every now and again, requiring a quit and relaunch. On a brighter note, I've discovered why I haven't been able to quick-launch Camera from iOS Control Center: it expects a 3DTouch 'second' press. I would have RTFM but, like I say, there isn't one.
DAY 11
The sun came out today for the first time in weeks and I wanted to try and capture some image detail in outdoor natural light. Let's look at the iPhone X's support for Dolby Vision HDR.
I can't tell the difference. Naturally, this is my fault for having stupid eyes. Sorry.
The following quickfire shots taken in the park are revealing. Lots of frilly detail, hard edges and textures should play havoc with JPG compression but these images came out well enough.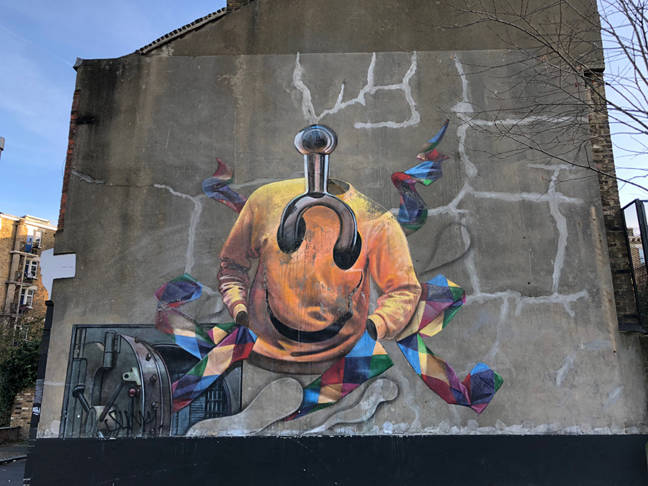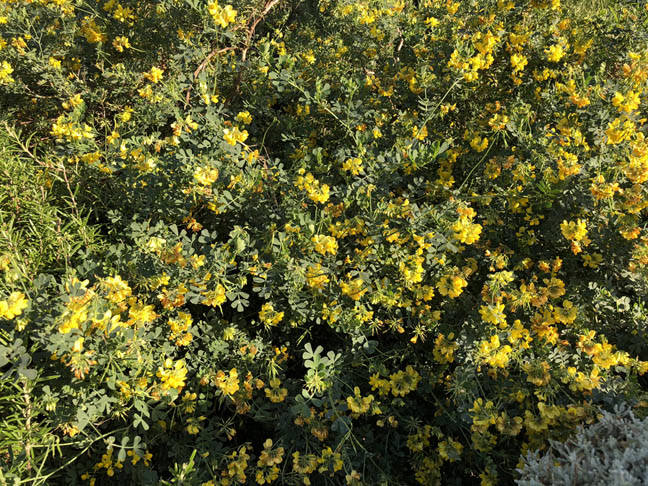 I would have taken more samples but every two seconds I would be accosted by drug-addled vagrants asking me what I was doing and demanding money. I realise I have spent the last 10 days in contant terror not only of dropping the iPhone X but of having it snatched out of my hands. Did I mention it cost £1,149?
DAY 12
I should have mentioned this earlier but I have been using a Mophie Wireless Charging Base (£54.95, supports "up to 7.5W") to keep the iPhone X battery recharged. Wireless recharging is faster and more convenient than I expected.
Whenever I'm at my desk and not using the phone, I casually rest the handset down on the rubberised surface of the Morphie and forget about it. I can then just pick it up again and walk away whenever I need to without worrying about the following morning's newspapers attributing my untimely death to autoerotic asphyxiation by USB cable.
The iPhone X supports Fast Recharging via USB but you have to buy a special cable at extra cost. I'm glad I didn't bother: the Morphie is brilliant. I no longer think about when to recharge, or how often or how long it takes.
Talking of cables, the iPhone X lacks a headphone socket. A Lightning-to-3.5mm headphone jack adapter is included in the box but I haven't been using it. I moved on to Bluetooth earphones a year ago, but proper ones, not Apple's.
DAY 13
Apple says the iPhone X is "best for VR". Well it doesn't fit in my Google Cardboard. Perhaps they're referring to the A11 Bionic chip and the 2436 x 1125 pixel display at 458ppi Super Retina HD resolution. The all-display (minus notch) design of the iPhone X makes for a taller-looking handset with a generous display, but it's still narrow and comfortable to hold. Responsive apps and websites show more content per screenful.
Below I have mocked up a rough side-by-side comparison with my other current handset, a Huawei mate 9, to give you a better idea of what I mean when reading the same content on both devices.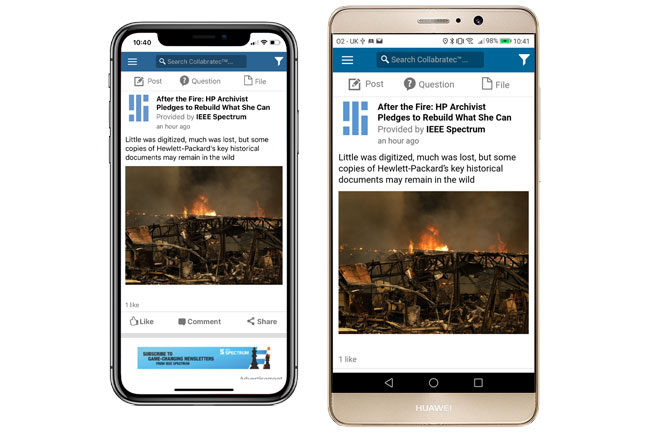 iPhoneX vs Mate9
The narrower display means the content is shown smaller, of course, but in real world use I find the iPhone X text is extremely clear, legible and appealling.
DAY 14
It's my last full day with the iPhone X. Overall it has been an excellent smartphone despite my lack of appreciation of its finer points such as HDR, the annoying notch and those unnecessarily rounded corners. It handles well and exudes a solid feel of quality. Despite what you may have read in hurried first-look reviews last year, iOS apps now run perfectly on the iPhone X too.
It's just… so bloody expensive.
The cost itself isn't the issue as there's always a way to justify it against the productivity gains it offers. A Rolex wristwatch can cost a lot more than an iPhone X, for example, and all it does is show the time.
The problem is that my heart would leap to my mouth and my ears would burn with throbbling tension every time I took it out in public. Would I drop it? Would I lose it? Would someone nick it?
I found myself checking my pockets every few seconds just to be sure it was still there. Would it get scratched on my pocket zip? Should I change pocket? Would checking it in my pocket dislodge it, and then I'd drop it or lose it anyway? Aargh!
It was all too much, risking burning a hole in both my budget and my heart. Surely the anxiety of owning an iPhone X would shorten my lifespan if this went on. So I'm letting it go.
Back with my previous smartphone, I have no regrets. The iPhone X cost twice its price but isn't twice as good. It's for the Rolex wearers. ®