DigitalOcean cuts cloud server pricing to stop rivals eating its lunch
Faces up to AWS, Google with future per-second billing plan
Faced with a customer base being lured away by cheaper cloud compute services at its competitors, DigitalOcean has cut prices and increased RAM and SSD storage for its users.
The company has around a million customers and is the world's third largest cloud compute hoster, according to Netcraft – behind number 2 Alibaba and the Bezos beast number 1, Amazon. DigitalOcean had 393,000 web-facing computers this month, 8,400 more than in December 2017.
Its appeal is based on simplicity, ease of use and flexibility as well as low pricing, and it has had to move because competitors such as Linode, Scaleway and Vultr, had overtaken its price competitiveness.
DigitalOcean has revamped the deal it offers customers. It calls a cloud server or virtual CPU a droplet, and classes said droplets as standard, starting at $5/month; flexible for $15/month; and optimised starting at $40/month.
A DigitalOcean blog contrasts the old and the new pricing, and indicates the DRAM and SSD capacity upgrades: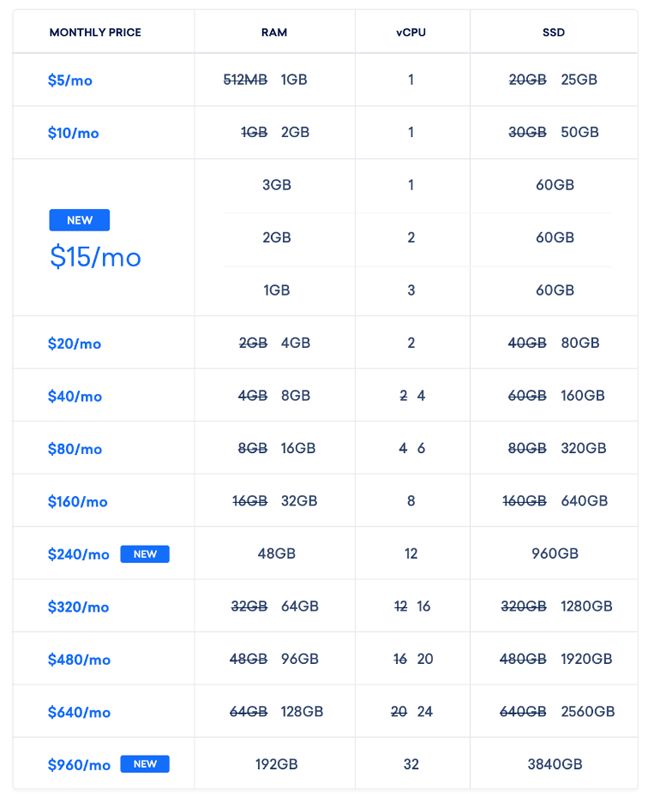 Standard droplet pricing
Here is the flexible droplet old and new pricing table: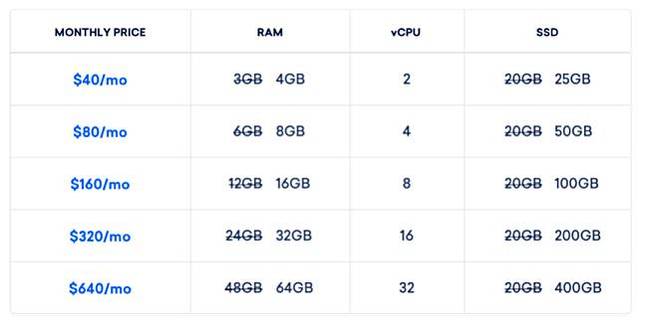 Flexible droplet pricing
It provides its own example of how it sees its pricing compared to AWS and Google cloud compute prices in a third table: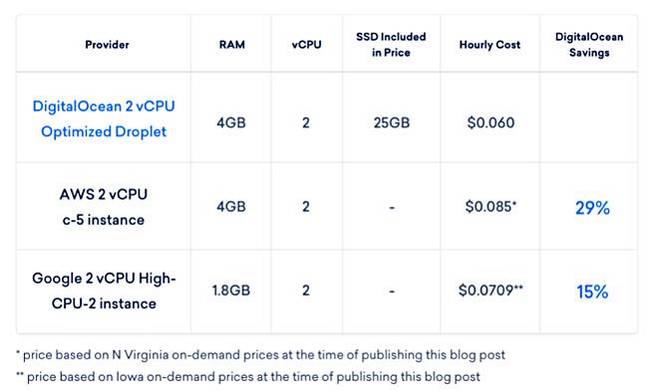 An FAQ provides more details on the transition from the previous to the new pricing plans. ®