M&S extends customer support contract with, er, Capita
Web chat? On the phone? Online? That'll be UK IT's Mr Nasty you are talking to
Despite ditching other tech suppliers in a consolidation push, Marks & Spencer – purveyor of Brit middle-class dreams – has extended a customer support agreement with everyone's fave outsourcing titan, Capita, for £70m.
The five-year contract renewal to manage marksandspencer.com across voice, online and web chat channels starts from April 2018, presumably Fools' Day.
Unlike the support contract that Capita agreed with O2, where services are partly managed by a call centre in South Africa, M&S customers will be dealt with by an "award-winning team" including those based in Preston Brook.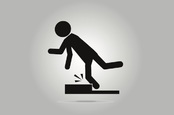 NAO probing Capita's sickly £700m GP support gig
READ MORE
Under the fresh terms, Capita will also provide customer services support to international online business in geographies including the US, Australia and France.
Capita has worked with M&S's web business since it acquired the contract from Vertex in 2011 and moved it into the customer management business.
The renewal will be music to the ears of Capita management, coming the same week that investment and savings business Prudential, a Capita customer of roughly ten years, gave it the heave-ho.
The Pru tore up its 15-year agreement with Capita ahead of time and instead will contract Tata Consultancy Services to administer life and pension policies and manage part of the client's infrastructure.
Capita is still in recovery mode following a rotten 2016 in which it issued its first ever profit warning, made public numerous problem contracts, laid off a layer of middle management and pushed through wider redundancies, and parted with CEO Andy Parker. ®