This article is more than 1 year old
NHS: Thanks for the free work, Linux nerds, now face our trademark cops
Devs quit, suggest Britain's health service bosses used them to bag Microsoft deal
The small team behind an ambitious NHoS Linux project are calling it a day, citing receipt of a trademark infringement warning from the UK Department of Health's (DoH) "brand police" as the "final straw."
The raison d'être of NHoS was to identify a way to roll out NHSbuntu, a remix of the open-source Linux distro Ubuntu designed for the NHS. One key milestone of the project was supporting the 750,000 smart cards used by healthcare professionals to access 80 per cent of applications on millions of NHS PCs.
The volunteer force behind NHoS wanted NHSbuntu to replace the current smart card verification system that was running on Windows, and ultimately have the operating system replace Windows on the desktop as well. Smart card recognition was seen as a mile-high hurdle in this grand plan.
But yesterday that particular dream ended – for the time being at least – when Marcus Baw, cofounder of the Openhealthhub CIC, the firm behind NHoS, blogged: "We've finally reached a point where we've had enough."
He attached a letter from the UK government's legal department in which it told Openhealthhub and its project partner, open-source health specialist Neova Health LLP, to "cease using the NHS letters in your website domain name, your organisation, product name, your Twitter account, and the NHS logo in your organisation name and product logos."
The name NHoS was chosen because Department of Health officials objected to the team using the term NHSbuntu. However, as is evident above, that change wasn't good enough for the civil servants.
The final straw...
Baw said the naming complaint from the DoH pointed to a wider reluctance among senior NHS officials to embrace open source and move away from proprietary software provided by Microsoft.
"The entire NHSbuntu/NHoS team (four core members) have been working as volunteers, with a few small work packages and pieces of funding courtesy of the Appertain Foundation, but we have received absolutely zero backing from those higher up in NHS Digital and other NHS organisations," said Baw.
He said Openhealthhub had numerous conversations that had led to "several cancelled-at-the-last minute meetings" with NHS England (NHSE) CIO Will Smart and Paul Rice, head of technology strategy in the Digital Health team.
Baw alleged the pair "(unbeknown to us) were also duplicitously negotiating with Microsoft about a new NHS Enterprise Wide Agreement."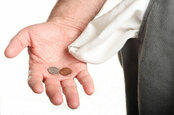 Microsoft compliance police to NHS: We want your money
READ MORE
He added: "In fact I now strongly suspect that the reason we were getting any engagement at all at these levels was in order to strength NHSE negotiating position with Microsoft, by being able to say to M$ 'There is a competitor, we are meeting with them next week'."
The "final straw" was that despite the name change from NHSbuntu to NHoS, and previously agreeing to "significantly" alter the NHSbuntu branding style to satisfy the "DH Brand Police's first legal letter... we have now been served with a second letter for NHoS."
Volunteers had already spent hours overhauling the previous tooling and branding. After the latest threat, said Baw, "the lack of any forthcoming material assistance or support," and due to the aforementioned "duplicitous behaviour of the NHSE CIO and team, we've decided to simply shelve the project."
Baw continued: "The NHS will just have to solve its own terminal addiction and lock-in to Microsoft. One day we may reinitiate the project, when we have some people backing us at high level who actually believe in the project's aim and aren't using it as leverage to help them get their political ends."
And the health service bods will need some cooling ointment for this parting shot:
"You hear a lot about innovation in the NHS, but if this is the way innovators are treated – and with the full might of DH Legal against an unfunded volunteer organisation – then you can see why we have no actual innovation, just bullshitters retweeting each other about a vague fantasy Blockchain and AI future, while the NHS burns for lack of basic functionality."
Ouuuuuuuuch.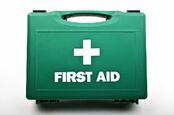 Ubuntu 'weaponised' to cure NHS of its addiction to Microsoft Windows
READ MORE
This sentiment is a far cry from the bullishness of Rob Dyke, one of the people behind the NHoS project at Neova, when he talked to The Reg about weaponising the smart card deployment in June last year.
Dyke pointed to figures from Digital Health Intelligence that £100m is spent on licensing every year. But he insisted there "are moves to change that in the NHS: they want paperless systems and no Windows by the end of 2020. If we can begin to show our work, then they've got a real choice."
Peter Coates, the head of ecosystems development at NHS Digital and one of those responsible for Code4Health, which regards itself as the home for open source projects in the NHS, previously told us there was a lot of collaboration and made "good progress" in "educating people on open source."
But, he admitted: "We are a very, very long way from being on a level playing field when it comes to choosing between open-source and proprietary software.
"The whole procurement process is geared to buying something off-the-shelf: something proprietary."
Coates told The Register this was gradually changing, "particularly when clinicians and frontline staff work together."
The smart card project run by NHoS was seen as playing a key role in this transformation, but others will need to pick up the baton and run with it.
The Register asked NHS England to comment on the points raised by NHoS and emailed Microsoft about the EA negotiations. Microsoft refused to comment. ®