A380 saved as Emirates orders another 20 planes, plus 16 options
Airbus says it'll keep building the behemoth of the skies into the 2030s
Three days after warning the A380 might not have a future, Airbus says it will likely keep making the plane into the 2030s.
The turnaround came after Dubai-based Emirates placed an order for 20 more of the behemoths, with options for another 16. The carrier already has 101 A380s in its fleet and had already ordered another 41. The airline therefore has plans to acquire 178 of the planes, but won't ever operate that many as some of the newly-ordered machines will replace older models.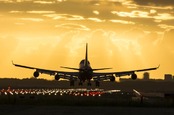 Why the Sun is setting on the Boeing 747
READ MORE
Airbus said the deal will "will provide stability to the A380 production line" and let it keep making the superjumbo for years. Which is great news for the thousands of people around the world who make the plane or parts of it, and for Airbus itself.
The company still hopes that carriers other than Emirates will pick up the plane, which it positions as ideal for routes to popular destinations where landing slots are at a premium. Airbus expects more cities will acquire that status as airline traffic grows.
Airlines have, however, not been persuaded by such logic over the last few years. No carrier has ordered A380s since the year 2015, but sales of long-range twin-engine jets have soared. Boeing's also targeted the A-380's with its forthcoming 777-10x, which it hopes to offer in a 450-seat configuration. ®