This article is more than 1 year old
Goodbye Netscaler, Xen. Hello Citrix SD-WAN, Citrix Desktop, Citrix...
Devs toil away unifying product suites ahead of May rebrand launch
Exclusive Citrix will try to reinvent itself with integrated cloudy products – and ditch some of its long-standing brands in favor of a naming scheme without the Xen badge it has nurtured for years.
An internal staff memo, obtained by The Register and which we understand has been shared with industry analysts under non-disclosure agreements, explains that Citrix's developers have started "working across teams to unify all our offerings into innovative and holistic solutions" and "moved beyond the old way of thinking solely about individual products."
Citrix's marketing execs have decided that those efforts mean "we need to simplify our portfolio naming so that it's easy to understand, buy, and use." The biz will therefore "reframe the way we market and sell products to amplify a focused Citrix brand with simplified and descriptive names that are easily understood."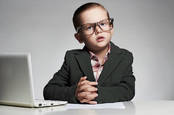 Citrix cracks Windows Store's monopoly on Windows 10 S apps
READ MORE
The result will be a "Citrix + function" product naming scheme that will supersede established brands, such as Netscaler and Xen, and pave the way for things like Citrix SD-WAN and Citrix Desktops. Individual products will be filed under categories like Citrix Networking or Citrix Analytics.
The names are set to be finalized in February and launched in May 2018, when the corp will stage its Synergy user conference in Los Angeles, California.
The tech giant has also given itself some goals to chase: it wants 21 million new cloud subscriptions, a 70 per cent increase in active users, an increase in customer retention to above 90 per cent, and ink in business magazines' lists of great places to work.
Analysis: New CEO Henshall finally acts
That Citrix has switched up its products and plans a relaunch, of sorts, is welcome news, given that when incoming CEO David Henshall took the big chair in July 2017, after predecessor Kirill Tatarinov spent just 18 months in the job, he promised to deliver a vision and "strategic initiatives" to advance his organization's fortunes.
While announcing the business's Q2 2017 financial results, Henshall promised to show his hand in the next quarter. Come Q3, Henshall teased the product integration described above plus revealed an intention to do more in the security market, but offered no word on how Citrix would execute either tactic.
It now appears that the product integration has been accomplished, and is awaiting a public launch amid a rebranding exercise. It's not a terrible idea, because the Xen Project has had to fix its fair share of security vulnerabilities, AWS is embracing its own hypervisor, and frankly the software left 2017 with plenty of awkward baggage. Perhaps it's time to sunset that name.
On the other hand, other Citrix brands – such as NetScaler – are quite well-known and mostly clean. It's also hard to see how a generic brand like Citrix SD-WAN would, as articulated in the letter we've seen, "reinforce and amplify awareness of Citrix both as an overall technology leader and a leader in each category within which we compete."
Henshall has an opportunity to do more than promise action on January 31, 2018, when the company will report its next quarterly results. Perhaps we'll learn more then.
For now, we are left to ponder the fact that the memo we've glimpsed ends with thanks to "all Citrites" for their help remaking the company. We mention this as perhaps Henshall needs his branding team to come up with a better collective noun for his employees if he wants to hit those best workplace lists. Just saying. ®