This article is more than 1 year old
Twitter breaks bad news to 677,775 twits: You were duped by Russia
Election manipulation wasn't as bad as feared – it was worse
Twitter says it will warn hundreds of thousands of tweeters who deliberately or inadvertently interacted with Kremlin bots during the 2016 US presidential election.
The micro-blogging website said that, during the White House race, some 677,775 people followed accounts controlled by Russian propaganda groups, or liked or favorited their tweets. That's a tiny amount compared to Twitter's estimated 69 million active monthly users in America, and 328 million globally, but we note that the web upstart hasn't said how many people total saw Moscow's retweeted or liked disinformation.
"Consistent with our commitment to transparency, we are emailing notifications to 677,775 people in the United States who followed one of these accounts or retweeted or liked a Tweet from these accounts during the election period," Twitter conveniently announced on Friday afternoon, Pacific Time, when basically no one in the West would be paying any attention.
"Because we have already suspended these accounts, the relevant content on Twitter is no longer publicly available."
These are the same bots that helped swing Donald Trump's 2016 electoral college victory. The profiles, designed to spread discord and confusion in America, operated on both sides of the political spectrum, but many of the most successful accounts favored Trump.
After being pressured by the US government to reveal their role in the social engineering effort, both Facebook and Twitter launched investigations that found they had not only hosted fake accounts, but also profited by running promoted posts paid for by Russian groups seeking to influence the election.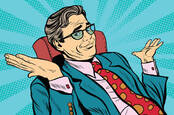 Facebook and pals to US Senate's Russia probe: Pleeease don't pass a law on political web ads
READ MORE
Twitter said the largest Russian group, the Internet Research Agency, controlled an army of 3,814 bot accounts that generated 175,993 tweets. Twitter also said that since it revealed its first analysis, it has found thousands of additional bot accounts.
"Through our supplemental analysis, we have identified 13,512 additional accounts, for a total of 50,258 automated accounts that we identified as Russian-linked and Tweeting election-related content during the election period," the website's staff said.
Since beefing up its pravda-radar tools, Twitter said it detected about 523,000 automated login attempts to its service every day. In December alone, the site said it flagged 6.4 million accounts as suspicious.
Now, Twitter wants to further crack down on bots by improving its detection capabilities and by limiting third-party application access to Twitter's APIs.
The site also wants to put in new safeguards ahead of the 2018 elections, including verifying the accounts of all major party candidates running for federal and state offices, and monitoring trending topics to spot when bots are working to manipulate netizens' tweet feeds. ®