Linux Foundation puts all its networking eggs in one basket
'LF Networking Fund' is like the Cloud Native Computing Foundation, but for SDN
---
The Linux Foundation has decided the time is right for one administrative structure to cover all of its networking efforts, so has created the "LF Networking Fund " to oversee them all.
While the Fund is mostly a governance effort, the Foundation has decided to implement it because software-defined networking (SDN) is growing like a weed and is expected to accelerate further as 5G and cloud make it more useful. Participants in SDN projects have already told the Foundation they worry about overlap and interoperability, while end-users are asking for consistency between projects.
The Foundation's therefore stepped into to make sure that different efforts play nice, with ONAP, OPNFV, OpenDaylight, PNDA.io, SNAS and FD.io the first six projects in the new structure.
The Fund is modelled on efforts like the Cloud Native Computing Foundation, which brings together different open source technologies in the cause of better application development for the cloud. The Fund's given itself the goal of "increased community collaboration focused on building a shared technical investment (without risk of fragmentation), while also providing space for inter-project architectural dependencies to flourish (e.g., multi-VIM collaboration, VNF onboarding, etc.). "
"In addition, LFN enhances operational efficiency among existing communities by enabling projects to share development and deployment best practices and resources such as test infrastructure, and to collaborate on everything from architectural integration to industry event participation."
The Fund uses the familiar structure of offering vendors differing levels of membership, with more expensive levels offering seats on different committees that steer projects covered by the Fund.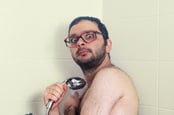 Linus Torvalds' lifestyle tips for hackers: Be like me, work in a bathrobe, no showers before noon
READ MORE
One company that's signed up is Australia's Aptira, whose head founder and CEO Tristan Goode told told The Register he thinks the Fund is a good idea. "We are hoping to avoid some of the issues that hit OpenStack in the early days," he said.
"OpenStack tried to be all things to all people, but ended up being pulled in different directions because of different vendor and vertical interests," he said. Goode also saw different OpenStack projects applied different syntax to commands that did the same thing. He therefore hopes the new fun will see SDN projects able to evolve in parallel, but without making life hard for users.
The other members, detailed in a launch post, are a who's who of networking and enterprise IT. The Project hopes that March's Open Networking Summit North America gives it a chance to show off what it can achieve. ®