This article is more than 1 year old
FYI: There's now an AI app that generates convincing fake smut vids using celebs' faces
And faces of ex-partners, bosses, children, you name it
The faces of celebrities, politicians, children, or pretty much anyone, can be pasted over faces of porn stars in X-rated movies using freely available machine-learning software.
The resulting flicks look convincing, and effectively allow miscreants to place people – from the rich and famous to the powerful to ex-partners – into highly compromising and believable positions on moving video footage.
Although there are innocent use cases for this software – such as pasting your face onto a blockbuster movie character's head so you can star in a Hollywood film – the potential for blackmail, embarrassment, and harassment is astounding.
The process to create these incredibly damaging faked videos is, thankfully, not trivial, but not impossible. You need the software – a desktop program dubbed FakeApp – plus a big batch of photos of your victim to train the application's deep-learning neural network, the video to paste the face onto, and a little tweaking here and there to render the output believable.
A Reddit message board, /r/deepfakes, where miscreants can discuss the warped tech, appeared two months ago, and has racked up more than 17,000 followers. There, pervs post their fake porn of Alison Brie, Scarlett Johansson, Taylor Swift, and other women, and swap tips and tricks.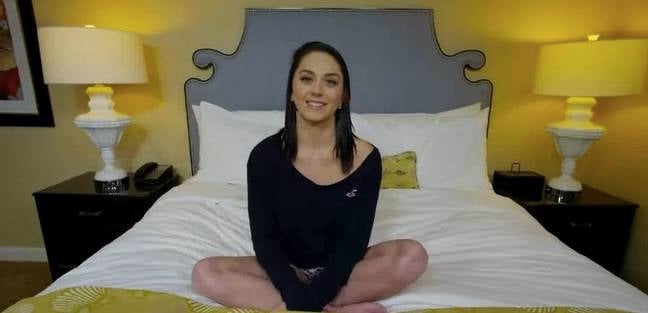 This is a convincing still taken from a AI-doctored FakeApp video – it is singer Katy Perry's face on the body of a porn star – it took Reddit user DaFakir two attempts to make, apparently
The subreddit was created by a Redditor called Deepfakes, who developed the machine-learning algorithms at the core of FakeApp. That program was built and packed up by another individual – Deepfakeapp – who uses the chat board to distribute the code along with instructions for creating bogus footage. Deepfakeapp told us they are not Deepfakes; it appears the two collaborated to some degree on this project.
The software is based on face-swapping algorithms. A deep-learning neural network is trained to identify someone's face in a still video frame – such as an adult actress in a blue movie – and swap it with someone else's face – such as a TV celeb or singer. Repeat this at 30 or 60 frames per second, and you've got an AI-doctored video.
For example, in this safe-for-work video, the app has pasted Star Wars actress Daisy Ridley onto someone else's body.
So far, most of the villains have used it to map the faces of women celebrities onto their favorite smut stars. That's incredibly horrible already – but who's to stop anyone from using it to create child pornography, or revenge porn? A video of the victim – from a TV show or film or home movie – will produce enough frames to train the model, once cropped and processed.
Accessible
These moral quandaries have not deterred Deepfakeapp, however. In their mind, we should expect such code to emerge in public as powerful AI technology becomes more and more accessible – and this tech will be used for good, and bad.
"Ultimately, for better or worse, it's impossible to stop anyone from doing what they want with this tool, and unfortunately that means some will abuse it," the developer told The Register on Wednesday.
"However, I'm optimistic that the community is going to continue to by and large use it make creative, innovative, and positive work, as they have so far."
But why make a desktop Windows app that's so obviously going to be used for evil? "It's because I want to spread this incredible face swapping technology to users who don't necessarily have a tech background," Deepfakeapp replied.
All it requires is an Nvidia GPU to train the program's neural network, Nvidia's CUDA software to run the TensorFlow code, and about three to four GB of space on your PC to store the data and results.
You don't need to be an AI whiz to wield this, since you don't need to mess around with much coding. "This app is intended to allow users to move through the full deep-fake creation pipeline—creating training data, training a model, and creating fakes with that model—without the need to install Python and other dependencies or parse code," according to the program's documentation.
You have to be quite the pervert to bother collecting hundreds or thousands of images of your desired target, and then wait several hours for the algorithm to finish training, though.
But the internet is crawling with creeps. There are countless threads of people posting their results, or asking for advice on how to make the faces less blurry or how to align the eyebrows.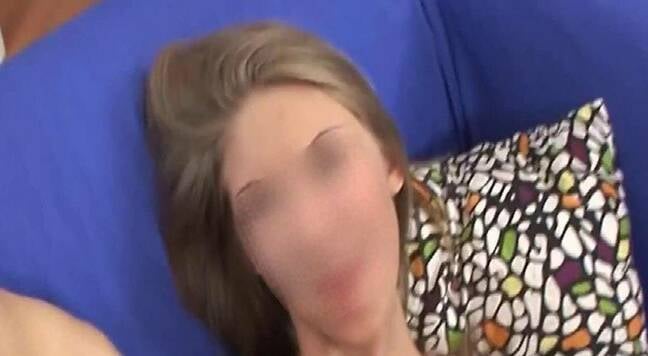 Reddit user yu78156853 clearly hasn't spent long enough training the algorithm ... this is an example of a poorly faked vid
Overall, there are some pretty convincing results. Deepfakeapp told El Reg one user was able to paste Carrie Fisher's face on another actor's head better than Hollywood artists were able to do in Star War: Rogue One.
Honestly, I continue to be amazed by how realistic much of the work produced by this technology is. Community members create new material every day that looks completely real. Just today a user released a recreation of the CGI Princess Leia from Star Wars: Rogue One that was almost identical to the original — that really impressed me.
Deepfakes and Deepfakeapp's work was first spotted by Vice's Samantha Cole. This week, after discovering FakeApp, she summed it up perfectly: "We are truly fucked: everyone is making AI-generated fake porn now." ®