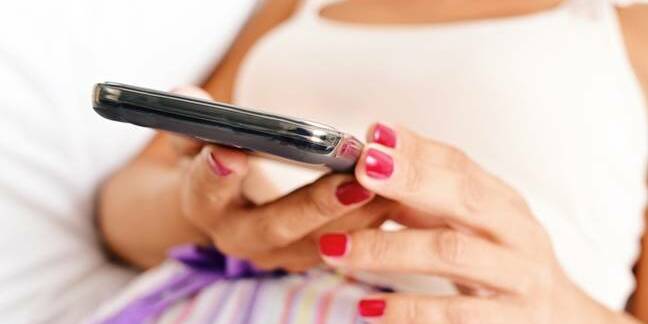 A study into the effect of the internet on professional sex workers has shown the online world keeps them safer, happier in their job, and more able to weed out creepy customers.
Researchers at the universities of Leicester and Strathclyde in the UK interviewed 641 courtesans – with a roughly 80/20 per cent female to male split – and found [PDF] more than three quarters found using online channels to find and vet punters made them safer in their trade. Online forums also gave then a valuable tool in staying safe and countering loneliness or depression.
"Girls are very open because obviously we started talking about the safety from the very get-go," Milena, 32, an independent escort providing BDSM services. "If you didn't have that internet … everything would have been underground and everybody would be scared."
As a result only five per cent of workers said they had been physically abused in the last year, although online abuse was fairly commonplace. Over a third of those questioned got online threats in the last year, primary from people threatening to expose them to their community.
The anonymity of the internet made these kinds of threats a lot less likely to work. Many of the people interviewed only escorted clients on a part-time basis and had other jobs, so the ability to mask their identities made it less stressful to do their jobs.
Worried
"I'd say the worst bit of the job is constantly feeling like you've got to look over your shoulder," said Jane, 40, a BDSM specialist. "Even though I'm working legally, I'm constantly worried."
Sex workers in the UK have also set up a National Ugly Mugs database, whereby abusive punters are flagged up by their email addresses or social media handles, which 85 per cent of the respondents used. Sharing this information between themselves made is much less likely that the workers would come to harm.
Support groups for people in the business have been greatly enabled by the online world.
Prostitution is legal in the UK, but not in a brothel or via a pimp. Going online meant that 89 per cent of respondents used online communications to eliminate the need for a third party to manage their affairs, 82 per cent went online to make sure they weren't breaking the law, and 78 per cent said it had improved the quality of their lives.
As ever, there is a downside. 64 per cent agreed that managing online communications and checking out potential customers was more time consuming than the old methods, but there was a corresponding safety benefit and almost 80 per cent said that working online had improved the quality of their lives.
The study, published on Wednesday, is, however, unlikely to change the attitude of some governments – particularly in the US. In a series of prosecutions online marketplaces have been shut down and their owners prosecuted, and this trend seems likely to continue despite eh detrimental effect on the lives of sex workers. ®
Sponsored: Webcast: Discover and secure all of your attack surface