Virgin Media skulks in disused public toilets
Plus old churches – and even school playing fields
---
Virgin Media has resorted to hiding in disused public toilets as Britain's demand for ever-fatter pipes to channel digital detritus into the home grows.
The Secret Bases website, which normally includes pictures and locations of sneaky-beaky British infrastructure operated by the security services, has now focused on some of Virgin's weirder and more obscure infrastructure locations – from former public toilets to converted churches.
"Up in Manchester, at the main lodge entrance to the huge Southern Cemetery on Barlow Moor Road, you can find data plant machinery piping broadband to customers from within former public toilets," wrote site author Alan Turnbull. "Talk about flushing buffers!"
Thanks to a very obscure corner of Virgin Media's website detailing all of its local infrastructure sites, Turnbull was able to have a shufti at some of the weirder buildings that Virgin has taken over in its reverse-Bazalgettian mission.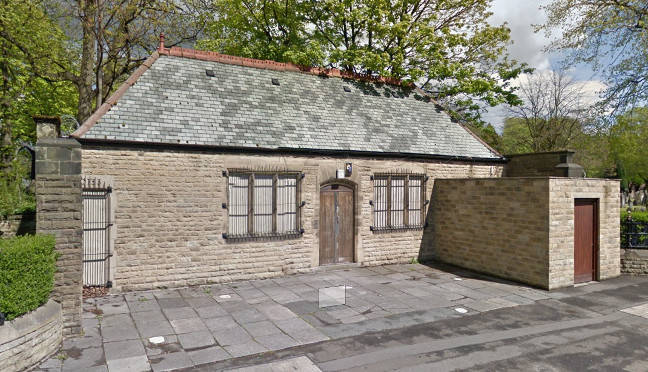 Virgin Media's disused toilet base next to Manchester's Southern Cemetery
Turnbull told The Register: "I have double-checked each one with the relevant local council's planning application portal."
From a quick scan of the Virgin location tracker, El Reg was able to locate disused park toilets, derelict churches and even a school playing field site.
The reuse of old municipal buildings as homes for network comms gear is unsurprising given the ever-greater space needed to house fibre-to-the-premises gear.
As more erudite readers will know, Sir Joseph Bazalgette was the man who built London's first proper municipal sewer system. The story goes that after doing his sums to figure out the capital's daily drainage needs in the late 1850s, based on the most generous population and sewage production figures per capita, he then realised "we're only going to get one chance to do this properly" – so he promptly doubled the size of all the pipes.
Rather ironically, one of Bazalgette's descendants now runs a TV production company. One could easily draw parallels between that, the internet and the industrialised movement of civilisation's waste. ®