This article is more than 1 year old
Arlo, can you go? NETGEAR spins out its security cameras biz
Network boxen buying cycle has limbo-ed down too low, so prepare for on-subscription cloud services assault
NETGEAR has announced it will spin out its "Arlo" security camera range as a new, listed, company of the same name.
The company chose its Q4 2017 earnings presentation to reveal the plan, which CEO and chairman Patrick Lo said has become necessary because "both NETGEAR and Arlo have reached the point where they can succeed by being independent of one another."
Which sounds fair enough: NETGEAR makes networking kit, mostly for small businesses and internet service providers who bundle its boxen, plus a few products targeting gamers. Arlo mostly targets consumers with its wireless security cameras. Straddling consumer and corporate markets is always tough.
Lo added "we have determined that separation will provide a strategic focus, agility and financial resources needed to position each for accelerated success in their respective marketplaces."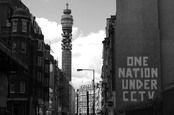 Safe as houses: CCTV for the masses
READ MORE
The plan will also provide cash that NETGEAR will use to make some acquisitions to realise Lo's vision of moving the company's installed base of networking users "from that of a pure hardware replacement cycle occurring once every few years to one of continuous cloud and mobile app based engagement, on top of hardware upgrade cycle."
"It is my intention to lead NETGEAR forward with a greater focus on margin expansion via recurring service revenue and top line growth via accretive acquisitions," Lo said. "The strategy needed to continue to win and create value at NETGEAR will be very different from the strategy needed for Arlo to succeed, as Arlo will focus on organic product introductions and rapid user base expansion."
The company's plan is to float under 20 per cent of Arlo, and give current NETGEAR shareholders the rest. The float has been scheduled for the second half of 2018, with the spin-off of shares six months later.
On the financial front, the company posted Q4 revenue of US$297.1m, up 7.9 per cent year over year. Full year revenue was $1.41bn, a rise of 5.9 per cent compared to 2016's $1.33bn. Losing Arlo will probably trim about $400m from revenue next year, but NETGEAR clearly feels it can cover that with its cloud services plan. ®