Retro Computers Ltd, the infamous ZX Spectrum Vega Plus firm, has been given until May by crowdfunding platform Indiegogo to deliver its years-late product or expect a visit from a "third party collections agency".
As reported by the BBC, Indiegogo – which has consistently kept the troubled campaign at arm's length – has finally stepped in, threatening RCL with a debt collector unless it delivers its promised handheld gaming console.
Indiegogo's PR tentacle told The Register that its Trust and Safety team "is in touch with the campaign owners and required them to post a significant update to backers this week." It also claimed that RCL had "continued to express that they are committed to fulfilling the promises they made in the campaign and have expressed that they now expect to do so by May at the latest."
They also confirmed that a "third party collections agency" would be sent in if RCL failed to deliver by the "end of May".
The Companies House record for Retro Computers Ltd currently says its accounts are overdue. They should have been filed on 31 January.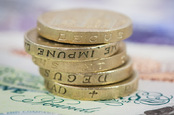 Crowdfunding small print binned as Retro Computers Ltd loses court refund action
READ MORE
Regular Register readers will recall that RCL's ZX Spectrum Vega Plus product has been delayed for years: back in 2016 the company took £513,000 from around 4,500 members of the public, promising to produce a handheld version of its popular ZX Spectrum Vega gaming console.
The most recent development in this sorry saga was last week, when Luton County Court ruled that one of RCL's early "backers", as Indiegogo calls people who hand over money for a product, was in fact a paying customer with a valid contract of sale.
RCL managing director Suzanne Martin told The Register:
"Firstly, we have decided we will no longer be silenced by the people who have orchestrated a campaign of harassment and credible threats against us. The BBC report from yesterday is completely misleading. We have not been issued with an ultimatum by Indiegogo, in fact, we have been in dialogue with them for some time to discuss the harassment and serious threats, and they are very understanding of our situation."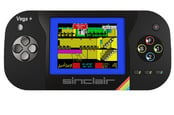 We'll deliver 'in a few weeks' says troubled ZX Spectrum reboot firm
READ MORE
She also alleged the Beeb had ignored an offer to interview 72-year-old David Levy, RCL's chairman, who appears to be developing a new public persona as a cheerleader for sex robots.
The "harassment" alleged by Martin appears to refer to those aggrieved RCL customers who either want the promised product delivered or their money back. A large number of recent comments on RCL's Indiegogo page appear to be from customers requesting refunds, some of whom say they have asked multiple times and been ignored.
"I see you have refunded people, I have asked for a refund many a time to no answer from you and I still want a refund. My order id is 1622. Please refund me asap. Why do you reply to some people and not others?" posted "baggys".
Paul Andrews, a shareholder in RCL and a former director of the company, denies all the allegations made by Martin and Levy in the company's latest three updates on Indiegogo, in which they accuse him of trying to sabotage the project.
The company tried and failed to have Andrews and fellow former director Chris Smith stripped of their shareholdings after a falling-out back in 2016 – all covered here. Smith retains intellectual property in the Vega and Vega+ firmware and maintains he still has not received payment for usage rights of the original firmware he developed for the Vega+, which Martin and Levy dispute. ®