nbn 's CVC discounts worked - ISPs splashed for 38 per cent more bandwidth
Still just 1.53 Mbps per user, so let's not let that distract us from the ongoing build bungles
Australia's internet service providers have responded to discounts in the Connectivity Virtual Circuit (CVC) by buying more bandwidth for their users, but the news isn't all good because they're still offering just 1.53 Mbps per user.
That last figure comes from the Australian Competition and Consumer Commission (ACCC) which today announced the news. The Commission tied the change to a decision by nbn , the company building and operating Australia's national broadband network (NBN), to discount the CVC in September 2017.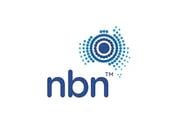 nbn™tries to ease peak hour crunch with cheaper bundles
READ MORE
The Commission noted that 1.53 Mbps is 38 per cent higher than was the case before the discount and that nbn™ contracted to supply a total of 5,385 gigabits per second of CVC capacity in the three months ending December 31st, 2017. That figure was just 3,452 gig in the September quarter).
All of those lovely leaps led ACCC chair Rod Sims to say "With this level of CVC consumers will have faster broadband speeds and hopefully less congestion during peak evening periods."
It's a bold quote for a couple of reasons. Firstly, nbn™ added another discount in December 2017, so there may be more to come.
Secondly, more CVC won't guarantee better end-user experience because there's still plenty of choke points in the networks beyond the NBN and plenty of online services that don't make much of an effort to groom their traffic. And also because the ACCC's Wholesale Market Indicators Report for the quarter noted that just five of Australia's ISPs are connected to all 121 points of interconnect that connect their networks to the NBN, leaving smaller ISPs with inferior service as they likely need to traverse backbone operators or rivals' links to reach the NBN.
The ACCC also published a wodge of other wholesale data, here, in which it offered the table below that describes a snapshot of the NBN as of December 31st, 2017.

The State of the NBN as of Dec 31, 2017. Click here to embiggen
The table above reports 3,467,306 wholesale connections were active at the end of 2017, with slow packages offering either 12/1 or 25/5 upload/download speeds, all in megabits per second, dominating the market.
Critics of the NBN have long argued that the network is not future-proof, or even very good at current applications like streaming 4K video. With Australian consumer seemingly opting for modest connection speeds, it is unclear if there's a chicken-and-egg situation or if consumers and businesses don't fancy and/or cannot afford faster internet.
And let's not forget, also, that nbn™ is having all sorts of fun with its build, having been forced to pause the rollout of hybrid fibre coax while it gets the network fit for purpose. Horror stories of a poor nbn™-ISP interface also persist, often resulting in delayed installations, buck-passing and frustration. ®