This article is more than 1 year old
Laser sauce, cheat code, jam seshs: The Waymo vs Uber trial kicks off
Prepare for some tech bro
Analysis According to former Uber CEO Travis Kalanick, a "cheat code" is tech bro slang for a hack. Or, in his words, "elegant solutions to problems that haven't already been thought of."
The lawyers who were lined up against him in a San Francisco courtroom on Wednesday morning are pretty sure that "cheat code" follows a more traditional meaning: that Uber intended to cheat its way to the front of self-driving technology.
And those lawyers – from Google-owned autonomous vehicle company Waymo – hope to persuade a jury that is exactly what Uber tried to do when it hired former Waymo star engineer Anthony Levandowski.
This week, the Waymo v Uber trial kicked off in a US district court. With ambitions to become a robo-ride giant, Uber obtained stolen blueprints of Waymo's autonomous car hardware and software, it is alleged. Uber bought Ottomotto – the self-driving truck startup formed by Levandowski after he quit Waymo – in order to get its hands on copies of internal Waymo files that Levandowski lifted from the Google-owned biz, it is claimed.
The case has been rumbling on for nearly a full year, and finally, here we are.
According to Waymo, Levandowski downloaded thousands of documents containing its trade secrets onto a thumb drive just a few days before he unexpectedly quit the company – a theft, we're told, that took many months and a forensic analysis of Google's servers to discover.
That alleged theft, and what Uber may have known about it, is the center of a case that could decide the future of self-driving technology and possibly Uber itself. If the court decides Uber knowingly stole trade secrets, it faces a fine that could stretch to billions of dollars. It could also be told to stop its development of self-driving technology, removing a critical competitive advantage in the market and condemning Uber to live within a ride-sharing app box.
Unsurprisingly, Uber and Kalanick claim they had no idea that Levandowski had stolen the documents, as Waymo claimed; that they never saw them; and, perhaps most importantly, that none of that technology appears in Uber's self-driving technology.
"Did you ask Levandowski to bring Google information to Uber?" Uber's lawyer asked his former CEO. "I did not. Ever." A follow-up: "Did Mr Levandowski tell you he was going to bring Google information to Uber?" Kalanick: "He did not."
I rest my case
OK, well that's that sorted then, everyone can go home. Except, there does seem to be rather a lot of coincidences piling up.
First, there was Kalanick's intense focus on the very technology in which Levandowski specializes – LIDAR. LIDAR is critical to autonomous vehicles. It is a fast, accurate radar-like system that uses lasers to see what is going on around a car at any given moment.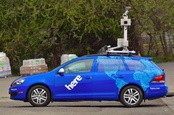 Self-driving car devs face 6-month backlog on vital $85,000 LIDAR kit
READ MORE
Without perfecting the technology, the dream of a self-driving car is just that – a dream – and Uber's own estimates are that with its own LIDAR sensors, the taxi app company could remove its largest overhead, and one that accounts for 70-80 per cent of its costs: human drivers.
Kalanick managed to sum up the technology's importance in his own special way. "Laser is the sauce," he wrote in an internal email presented in court.
Kalanick's emails and texts have also been used to show how LIDAR contributed to a breakdown in communications between Uber and Google. Google/Alphabet CEO Larry Page was furious when Uber started poaching engineers with LIDAR smarts from its self-driving arm, making it plain that Uber intended to move into that market. That Kalanick was willing to make an enemy of Google showed just how focused he had become on self-driving technology, lawyers suggested.
Thanks to Kalanick's tech bro way of talking, the case has resulted in numerous unusual court exchanges, some of which have led some jurors to roll their eyes. They've also provided some fun fodder for what is, in many ways, a dry technical exploration of technology.
Kalanick had referred to a "jam sesh" in his notes and texts, leading to a brief legal discussion of what such a session represented. Once that was resolved, the court was gifted with a question from a highly paid, straight-laced lawyer to Kalanick: "So during your jam session you discussed laser being the sauce?" Just as ridiculously, Kalanick then adopted the persona of a corporate lawyer. "That is a description of what was discussed, yes," he responded.
Gordon Gekko
Another fun tangent was Waymo's repeated efforts to play the famous "greed is good" speech from the movie Wall Street on the pretext that Levandowski had texted it to Kalanick and got a thumbs up in response.
Waymo's lawyers are hoping that it will stick in the jurors' minds when they consider the relationship between the two: that they were both driven by greed, and to hell with the law and whatever else got in the way.
As ridiculous as that tactic may seem, Uber's lawyers recognized the danger of creating a simple shorthand and argued against the clip being played. Eventually it was.
The greed aspect is relevant however. As had been reported countless times, Uber and Kalanick's drive to squash competition and steal the market has frequently seen the company behave unethically, and very possibly illegally. There was seemingly no limits on what the company was prepared to do, if Waymo's lawyers are to be believed.
Would Kalanick have accepted stolen trade secrets if it furthered his goals? Would he have conspired with Levandowski to get hold of that material? The answers to those two questions may well tip the balance in this case. And the truth is that there isn't a soul in Silicon Valley that doesn't think Kalanick was capable of it; but that of course is very different to proving that he actually did.
And when it comes to that question – did Uber conspire to steal trade secrets? – there will be three key elements, in order of importance:
Is the Waymo technology somewhere in Uber's technology?
Did Uber have access to that alleged stolen technology, even if it didn't use it?
Did Uber conspire with Levandowski to get an edge over Wamyo in LIDAR technology?
On the first question, Uber has stated repeatedly and outright that Waymo's tech is not in its tech. Its confidence on that point is notable. But then at the same time, it has to say that or it is game over.