This article is more than 1 year old
Uber and its 245 million reasons to settle with Google's Waymo
Taxi app biz expresses 'regret' for being scumbag outfit
Analysis It was just one more twist in an extraordinary story: this morning Uber settled its San Francisco court battle with rival Waymo for $245m in stock.
"We have reached an agreement with Uber that we believe will protect Waymo's intellectual property now and into the future," said a spokesperson for the Google-owned self-driving car company. "We are committed to working with Uber to make sure that each company develops its own technology."
Details of the settlement are imprecise but they include an agreement that no Waymo technology be included in either Uber's hardware or software and a financial payout that "includes" 0.34 per cent of Uber's stock, with a company valuation of $72bn, equating to $245m.
Lots of questions immediately arise, among them:
Why did Uber settle now, after four days in court?
Why did Waymo agree to stock in Uber when it is notoriously overpriced?
How will Waymo ensure that its tech is not included in Uber's?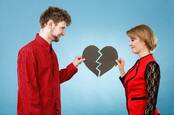 Uber and Waymo sitting in a tree, S-E-T-T-L-I-N-G
READ MORE
Perhaps the most extraordinary thing about the trial is that it happened at all: everyone who has followed the case expected Uber to settle it before it went to court to prevent Uber's dirty laundry from being aired in public.
Instead, this week, we got four days of testimony, covered extensively, that dragged Uber's name further into the mud. Why go through that and then settle?
Perhaps Waymo's lawyers had a hidden trick up their sleeve which they showed to Uber last night prompting the sudden decision to settle. It's possible but unlikely. What was notable about the four days we had was that it was clear that Uber, under its previous CEO Travis Kalanick, was every bit as shady as suspected.
Wait it out
Kalanick was on his absolute best behavior but even so, here was THE Tech Bro writ large. He was going to get no sympathy from a San Francisco jury sick of his ilk's antics. And while Waymo has a lot – a lot – of circumstantial evidence, there didn't seem to be a smoking gun. Uber may have decided to brazen it out.
Here's one plausible theory: new Uber CEO Dara Khosrowshahi wanted to settle the case and use it to mark a change in direction for the company. But rather than settle before the case started, and sweep it under the carpet, he chose to let it run a few days, force the biz's former CEO to take the stand, and then draw maximum attention to his statement.
"While I cannot erase the past, I can commit, on behalf of every Uber employee, that we will learn from it, and it will inform our actions going forward," part of his statement read today.
As for the settlement, why did Waymo accept a tiny amount of stock rather than a cash payout?
The sad truth is probably because Uber can't afford to pay in cash. The taxi app upstart has done most of its eye-watering deals in stock. Uber remains a private company so the opportunity to sell those shares are limited. Its valuation is almost certainly bunkem, too.
It's fantasy economics to imagine that Uber is really worth $72bn when other organizations are able to offer exactly the same service. It is, after all, just an app. And we have seen drivers and customers happily switch between apps in order to get from A to B.
Money, money, sort-of money
So Uber may not have been able to pay Waymo actual money. And the ridiculous truth is that Waymo parent company Alphabet doesn't need money. In addition, 0.34 per cent stock is very little, especially given how happy Uber is to dish out its equity for pretty much anything.
It is also possible that the equity is just part of a larger financial agreement, although we will have to wait for Uber's financial figures to see if there are other payments.
But why didn't Google decide to simply kill off the company? Or put it in such a difficult position that it was able to acquire it? There are really only two possibilities: Google lacks the killer instinct, or it didn't have a strong enough case. It's probably the latter.
All of which leads to the last big question: how will Waymo know that Uber hasn't included any of its tech in its hardware or software? Has Uber agreed to give Waymo, or a trusted third party, access to its proprietary autonomous vehicle technology? That would be a significant step.
We shall have to wait and see if more details are provided in a filing to the court.
The end?
The settlement itself came after four days of high drama in this corner of California, in which Waymo pressed its case that Uber executives had allegedly conspired with engineer Anthony Levandowski to steal trade secrets from Waymo.
Levandowski unexpectedly left Waymo in his position as head engineer for LIDAR technology – a critical component for self-driving cars – and set up his own company that Uber bought just a few months later for $680m.
Waymo grew increasingly suspicious of Uber, and ordered a forensic analysis of its servers during which it discovered that Levandowski apparently had downloaded tens of thousands of documents covering Waymo's technology onto a thumb drive just days before he quit.
Waymo sued Uber, and during court-ordered discovery found out that Levandowski had been in regular contact with Uber executives, including former CEO Travis Kalanick, prior to his leaving Waymo and while he was setting up his company. Uber executives even repeatedly referred to Levandowksi's new company and on the stand, Kalanick implicitly agreed that Uber had effectively hired Levandowski directly from Waymo.
Waymo's lawyers argued that the new company was little more than a corporate smokescreen intended to shield the theft of its documents.
Things got even worse for Uber when a former employee confessed he was part of a small, secretive team within the ride-hailing app maker that was charged with stealing trade secrets from competitors.
In his statement, Uber's new boss Dara Khosrowshahi stopped short of admitting that Uber executives had worked with Levandowski to grab a rival's technology but noted repeatedly he was leading the company in a new direction.
"The prospect that a couple of Waymo employees may have inappropriately solicited others to join Otto, and that they may have potentially left with Google files in their possession, in retrospect, raised some hard questions," Khosrowshahi wrote.
Friends?
"To be clear, while we do not believe that any trade secrets made their way from Waymo to Uber, nor do we believe that Uber has used any of Waymo's proprietary information in its self-driving technology, we are taking steps with Waymo to ensure our LIDAR and software represents just our good work."
He apologized for the "distraction" the court case had caused Uber employees and concluded by promising that Uber would "put integrity at the core of every decision" from this point on.
Waymo's spokesperson also looked to the future: "We have always believed competition should be fueled by innovation in the labs and on the roads and we look forward to bringing fully self-driving cars to the world."
If anything comes out of this extraordinary case it's that the enormous potential for self-driving cars had caused a massive shift in the people behind it. The cowboys and hucksters are out, the adults have arrived. ®