Blackbird shot down, patent nuked by judge in Cloudflare legal battle
Victory for web biz after law troll claimed CDN ripped off designs
---
A US court has trashed a patent at the center of Cloudflare's legal war with patent troll Blackbird Technologies – and thrown out the latter's case against the web biz.
In a victory for Cloudflare, Judge Vince Chhabria, sitting in a northern district court of California, ruled on Monday [PDF] that Blackbird's US patent 6,453,335 was bogus as it covered an abstract idea rather than a specific technology.
It describes a technique for "providing an internet third-party data channel," which is a fancy way to describe merging multiple sources of information into one channel – like serving a webpage with stuff included from a third party – under certain conditions. Blackbird had accused Cloudflare of infringing this patent. The district judge disagreed.
"Abstract ideas are not patentable. The '335 patent is directed to the abstract idea of monitoring a data stream and modifying that data when a specific condition is identified," Chhabria declared.
"The limitations [Blackbird's claims] recite generic computer, network, and internet components, none of which is inventive by itself."
The ruling means that, as far as the district court is concerned, the patent is invalid and the case against San Francisco-based Cloudflare is over. Law biz Blackbird, headquartered in Boston, can, of course, appeal the judgment to a higher court.
First filed in March of last year, the Blackbird Tech complaint accused Cloudflare's content delivery network service of violating '335 patent through its use of edge servers and caching. Cloudflare serves up people's and organizations' websites via its worldwide network of computers, and that apparently stepped on the Blackbird patent.
Maybe if you squinted really hard, the blueprint kinda described Cloudflare's tech, but... we're with the district judge on this one. It's also worth pointing out that Blackbird acquired the patent to wave around as a saber: it doesn't develop or deploy web technology itself.
The lawsuit so angered Cloudflare boss Matthew Prince that he sought to not only have the complaint thrown out, but also to drive Blackbird out of business. Condemning Blackbird as a "dangerous new breed of patent troll," Cloudflare vowed to invalidate as many of Blackbird's patent holdings as possible.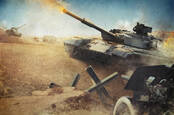 Cloudflare goes berserk on next-gen patent troll, vows to utterly destroy it using prior-art bounties
READ MORE
"All of this only confirms the position we've taken from the beginning with regard to the way that Blackbird and other patent trolls operate," Cloudflare general counsel Doug Kramer said this week.
"Blackbird acquired an absurdly broad patent from an inventor that had apparently never attempted to turn that patent into a business that made products, hired people, or paid taxes."
Now that the patent-infringement allegations have been thrown out, Cloudflare said it will focus on its broader invalidation campaign it has dubbed Project Jango. That effort has seen the web company offer $500 bounties for examples of prior art that can be used to wipe out Blackbird's patent war chest.
A spokesperson for Blackbird was not available for immediate comment. In January, the law firm managed to get Fastly, another web hosting outfit, to settle out of court over the '335 patent. ®