This article is more than 1 year old
Citrix swallows Cedexis to give NetScaler more multi-cloud cred
Nobody wants slow SaaS or cross-cloud comms, but Citrix wants you to cough up to stop it
Citrix has bought traffic optimisation company Cedexis for an undisclosed sum.
Cedexis focuses on traffic mostly outside the enterprise perimeter, "dynamically optimising the flow of traffic across public clouds, data centres, CDNs and ISPs", the canned announcement says, for better application performance in hybrid and multi-clouds.
Cedexis says its platform [PDF] is a SaaS SDN orchestrator that goes beyond load balancing and server health checks. It adds user-side metrics; measurements of server load and packet loss, and integrates with more than 24 cloud platforms.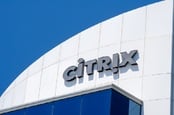 Goodbye Netscaler, Xen. Hello Citrix SD-WAN, Citrix Desktop, Citrix...
READ MORE
The company said it could also haul in third-party data to help make traffic optimisation decisions, including app performance monitoring, CDN usage and pricing, and bespoke data sources.
In 2012, the company explained to El Reg its data-gathering was based on a javascript tag placed on customer Websites, to "capture data on the site's performance, including its associated cloud infrastructure, CDNs, etc".
Citrix said it will use Cedexis's technology to further differentiate its "secure digital perimeter (SDP) approach to security and performance."
That last quote is the kind of jargon Citrix now uses for its NetScaler application delivery controllers and associated network-grooming kit. The company has identified networking as a growth market, making the Cedexis buy a sign it's not averse to acquisitions to hurry things along.
Cedexis was founded in 2009 by Akamai veterans Julien Coulon and Marty Kagan, working with infrastructure specialists from Akamai and Cisco.
CEO Ryan Windham said "It makes sense to combine our offerings into a comprehensive secure digital perimeter approach, which unifies and delivers the apps, data and services people need to be productive".
Citrix product management veep Steve Shah promised for now the user community can expect "business as usual", offering " our assurance that we will not be changing anything about how you work with the Cedexis team." ®