This article is more than 1 year old
Hua-no-wei! NSA, FBI, CIA bosses put Chinese mobe makers on blast
No probs, says Huawei: It's a big world, we don't need America
Don't trust the Chinese – that seemed to be the theme at Tuesday's open US Senate Intelligence Committee hearings on Capitol Hill.
The directors of the NSA, CIA, FBI, National Intelligence, Defense Intelligence Agency and National Geospatial-Intelligence Agency were asked if they would personally use a smartphone from Huawei or ZTE. None raised their hands.
"We're deeply concerned about the risks of allowing any company or entity that is beholden to foreign governments that don't share our values to gain positions of power inside our telecommunications networks," said FBI Director Chris Wray.
"That provides the capacity to exert pressure or control over our telecommunications infrastructure. It provides the capacity to maliciously modify or steal information. And it provides the capacity to conduct undetected espionage."
The condemnations came the day after Huawei's global government affairs VP Simon Lacey told an Australian parliamentary committee that allegations of Huawei using its kit to spy on other governments was "used as a blank cheque to justify or disguise protectionism."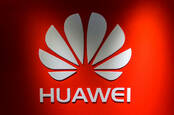 Huawei claims national security is used as plausible excuse for 'protectionism'
READ MORE
There have been mutterings about Huawei and ZTE in the US congress for years. Back in 2012 Congress produced a report suggesting that the Chinese manufacturer's kit could be a security risk, albeit with no supporting evidence and suggestions of bias, and this led to a ban on Huawei's networking gear in US government systems.
Then earlier this month Senators Tom Cotton (R-AR) and "Little" Marco Rubio (R-FL) introduced a bill to the Senate banning Huawei and ZTE from selling or leasing kit to the US government. It mirrored a similar bill introduced to the House of Representatives in January.
"Huawei is effectively an arm of the Chinese government, and it's more than capable of stealing information from US officials by hacking its devices," said Cotton. "There are plenty of other companies that can meet our technology needs, and we shouldn't make it any easier for China to spy on us."
Russian
We've seen this kind of activity before, although with Russian security firm Kaspersky coming under a similar ban over never-proven claims. Now the Chinese are under the cosh, but Huawei doesn't seem to be too concerned.
"Huawei is aware of a range of US government activities seemingly aimed at inhibiting Huawei's business in the US market," the world's number two smartphone maker told The Register.
"Huawei is trusted by governments and customers in 170 countries worldwide and poses no greater cybersecurity risk than any ICT vendor, sharing as we do common global supply chains and production capabilities. Ultimately, Huawei will continue to develop its global business through a significant commitment to innovation and R&D and to delivering technology that helps our customers succeed in all markets that value the innovation and value it delivers." ®