A computer file system shouldn't lose data, right? Tell that to Apple
Alarm raised over APFS sparse disk images tossing documents into the void
---
Apple's recently revised file system, APFS, may lose data under specific circumstances, a maker of macOS backup software is warning.
In a blog post on Thursday, Mike Bombich, creator of Carbon Copy Cloner, says that APFS sparse disk images fail to accurately track available free space, thereby allowing storage operations to continue when space to store the data isn't there.
The failed write operation isn't reported as an error. To the user, the data appears to have been stored, but it isn't. The problem does not affect normal APFS volumes like a macOS device's SSD startup disk; it's specific to APFS sparse disk images.
APFS was introduced for macOS in macOS High Sierra (10.13) last September.
A disk image is a file that can be mounted like a physical storage device; a sparse disk image is a form of disk image designed to expand in capacity as data is added, up to the limit of the physical storage volume supporting it.
Bombich describes how he discovered the flaw when copying a video file to an APFS sparse disk image that was already full: "The whole file copied without error! I opened the file, verified that the video played back start to finish, checksummed the file – as far as I could tell, the file was intact and whole on the disk image. When I unmounted and remounted the disk image, however, the video was corrupted."
Having reported the issue to Apple, he said that he has updated his backup software to remove support for creating APFS-formatted disk images.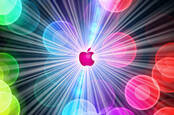 Apple Macs, iThings, smart watches choke on tiny Indian delicacy
READ MORE
He adds that the issue should not affect most people since usage stats indicate that less than seven per cent of CCC backup tasks rely on sparse disk images and only 12 per cent of those that do are APFS-formatted.
While every operating system struggles with bugs, developers and industry observers have been questioning Apple's commitment to software quality since at least 2014 and concern has been ongoing since then.
The recent news that a Indian language symbol can crash iOS and macOS apps, coming on the heels of a similar bug, certainly doesn't help.
Apple fans insist quality is job one. In 2016, Apple SVP of software engineering Craig Federighi insisted, "There's nothing we care about more," in a podcast interview with Apple blogger John Gruber.
Even Apple's former foes credit the company's efforts. In a Twitter thread from earlier this week, Steven Sinofsky, former president of the Windows group at Microsoft, suggested people are just imagining things.
"In my view the 'moment' is being manufactured a bit right now because of the perception that the Apple products have become less stable or…'buggy," he wrote. "...In any absolute sense the quality of Mac/iOS [and associated hardware] are at quality levels our industry has just not seen before."
And yet a recent Bloomberg report suggests Apple is cutting back on features in its operating system releases this year to focus on stability and quality, just like it did in 2009 with OS X 10.6 Snow Leopard and in 2015 for iOS 9 and OS X 10.11 El Capitan.
Apple did not respond to a request for comment. ®