This article is more than 1 year old
Microsoft's System Center successor edges closer to Hawaii 1-0
Project Honolulu gets a second Tech Preview
Microsoft has offered Windows admins a second look at Project Honolulu, its web-based System Center successor.
A new preview of the app landed earlier this week.
Microsoft's positioned Honolulu as a more modern face for Windows Server, a way of surfacing useful PowerShell functions without having to resort to the CLI and also a better tool for running a great many instances of Windows Server core. Microsoft's still working on System Center, which received its first semi-annual channel release last week, but the company's suggested Honolulu will see more innovation.
Having said that, this new preview is prosaic. The headline feature in the new preview is availability: you can now run Honolulu in a failover cluster. That extra robustness should go a long way towards making Windows admins comfortable with the tool.
There's also more granular roles and permissions, because it's a thoroughly lousy idea to let just anyone access your management console for a few, a few dozen or a few thousand servers.
Context-sensitivity has come to Honolulu's menus, so you'll only see options to tweak things your servers can actually do. If you're managing localhost you'll therefore be spared a remote desktop option. Microsoft calls this "feature detection logic", which sounds like Trek dialog if you ask us.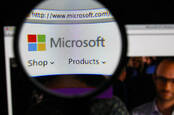 Storage Spaces returns to Windows Server's semi-annual channel
READ MORE
But we digress. The tool's also scored localization, so may now speak your language, and has also added tagging so you can group servers.
Nothing startling there, even if the features will be handy.
There's still no firm date for Honolulu going 1-0. The Microsoft way is to launch big new stuff at or before its conferences, and as this is an infrastructure product September 2018's Ignite seems a safe bet for a formal debut.
Honolulu can be downloaded at the Windows Server Preview page as it debuted alongside Windows Server Insider Preview Build 17093. That new build adds "no new features", Microsoft said. ®