Vermont becomes fifth US state to boot up its own net neutrality rules
Governor Phil Scott signs executive order as battle lines are drawn
---
Vermont has become the fifth US state to adopt net neutrality regulations, joining Montana, New Jersey, Hawaii, and New York.
State governor Phil Scott signed an executive order Thursday noting that "the principles of net neutrality are inherently tied to the provision of reliable, high-quality broadband Internet service for the State," and ordering all state agencies to only use ISPs that agree not to block, throttle or prioritize network traffic.
The order may have already had the desired effect: the vice president of regional telecoms group, the New England Cable and Telecommunications Association, has said his group will maintain net neutrality provisions, although he also argued for a "clear and predictable national standard" rather than "a disruptive patchwork of inconsistent state actions."
That national standard is likely some way off, as noted by one clause in Scott's order. It's common in such directives but will be especially relevant in this case: "Nothing in this order shall be construed to supersede any federal law."
The question over whether Scott's order conflicts with federal law is almost certain to become a key legal battle in the years ahead, with federal telecoms regulator the FCC being encouraged by large cable companies to challenge any efforts to introduce state controls over "interstate" services i.e. internet access.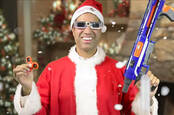 FCC douses America's net neutrality in gas, tosses over a lit match
READ MORE
The governor's orders are likely on pretty firm ground: they only cover state agencies, and the issue would appear to fall pretty solidly on the side of states' rights in the perpetual states versus federal debate in the United States.
Other governors in other states are expected to adopt similar measures, not least because net neutrality provisions are incredibly popular with the electorate right across the political spectrum.
Broader effort
But other efforts underway – most notably in California – hope to expand the introduction of neutrality rules beyond just state agency usage and effectively make it impossible for an ISP to operate within Cali if they don't follow net neutrality principles.
The Electronic Frontier Foundation (EFF) has warned that the current law under consideration in California – which has passed to the state's assembly having passed the Senate – is unlikely to stand up to the inevitable legal challenge from Big Cable.
Rather than simply demand that ISPs abide by net neutrality rules – something that the cable industry and possibly the FCC will claim is an attempt to supersede federal law – the EFF has argued that a better approach is to withhold money and permissions for ISPs that don't follow its rules.
If an ISP wants to receive the millions it gets in subsidies for poor customers from the state government, or if it wants to use the state-owned utility poles to hold network gear (it does), or wants to maintain franchise agreement in specific cities, then it needs to agree not to block, throttle etc content.
This is not the only approach being taken by states to push back against the FCC's controversial decision to tear up existing net neutrality rules.
No less than 22 state attorneys general have filed a lawsuit in the US Court of Appeals in Washington DC against the FCC's action calling it "arbitrary, capricious, and an abuse of discretion."
That's not all: the US Senate has attempted to get enough votes to overturn the FCC's order – and grown close – and browser maker Mozilla has also filed a complaint.
Oh, and Pai-face
In short, a big fight is brewing. So far no one has any idea how the other side – big cable companies and the FCC – is going to react. For all their bluster and millions in lobbying dollars, cable companies don't like to alienate their own customers, especially if it sends them into the arms of competitors.
And the FCC… well, it has it own problems to deal with, including the not insignificant fact that its chairman Ajit Pai is under investigation after passing rules that directly benefit a huge corporation, in this case Sinclair Broadcasting.
And lawmakers are demanding information over how the FCC dealt with the millions of fake comments sent to the regulator during the public consultation phase of its net neutrality plan.
And you hoped that we might have heard the end of the net neutrality debate. ®