This article is more than 1 year old
James Damore's labor complaint went over about as well as his trash diversity manifesto
When the lawyer thinks you're cruel, that's Damore. When you're thrown on the street with a cloud at your feet...
Google was well within its rights when it dumped controversial bro-grammer James Damore in mid-2017.
This is according to legal advice given to America's National Labor Relations Board by its associate general counsel Jayme Sophir. In a just-released memo to the board, she explained the Chocolate Factory did not break US employment laws when it fired Damore last year for comments he made in his infamous anti-diversity manifesto.
Her recommendation [PDF] advises the labor board to throw out Damore's complaint against Google on the grounds the web giant had ample legal standing to can Damore for emitting that scatterbrain screed.
The ex-Googler dropped his complaint to the labor board earlier this month. He is still pursuing a civil lawsuit against Google in the California Superior Court over his sacking.
Sophir noted that Damore's memo created enough of an uproar at Google, and contained enough inflammatory claims about his female colleagues, that much of his rant against the tech goliath's diversity policies would not be protected under the National Labor Relations Act. Essentially, Damore claimed women's brains are just not inherently suited to engineering jobs, which is a pretty stupid thing to assert.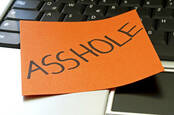 Your top five dreadful people the Google manifesto has pulled out of the woodwork
READ MORE
"Once [Damore's] memorandum was shared publicly, at least two female engineering candidates withdrew from consideration and explicitly named the memo as their reason for doing so," the lawyer advised.
"Thus, while much of the Charging Party's memorandum was likely protected, the statements regarding biological differences between the sexes were so harmful, discriminatory, and disruptive as to be unprotected."
Damore was not the only person to be disciplined after his essay leaked online. Sophir's memo details an email sent to Damore by a fellow Googler reading: "You're a misogynist and a terrible human. I will keep hounding you until one of us is fired. Fuck you."
That employee was given a "final warning" from Google bosses, we're told.
Sophir's memorandum goes on to say Damore's missive was also a liability for Google as not addressing it could have put the company at risk of complaints and legal action from other employees.
"An employer's good-faith efforts to enforce its lawful anti-discrimination or anti-harassment policies must be afforded particular deference in light of the employer's duty to comply with state and federal EEO laws," she advised.
"Additionally, employers have a strong interest in promoting diversity and encouraging employees across diverse demographic groups to thrive in their workplaces. In furtherance of these legitimate interests, employers must be permitted to 'nip in the bud' the kinds of employee conduct that could lead to a 'hostile workplace,' rather than waiting until an actionable hostile workplace has been created before taking action."
Ultimately, Sophir concluded, Google was well within its rights to axe Damore, and her memo, dated January, recommended his complaint be dismissed. This would prove to be unnecessary as Damore's camp dropped it themselves, anyway. ®