nbn™, the company building and operating Australia's national broadband network (NBN), has advised households connected to its hybrid fibre-coax network to expect a visit between March 7th 2018 and July 27th 2018.
An "inspection and maintenance notice" sent to your correspondent said a physical inspection is necessary "to ensure the address … receives a high standard of service, the network that connects to it will require further updates."
"As part of this, we need to test the existing telecommunication connection … on the outside wall of your premises."
nbn™ paused the rollout of its HFC services after complaints from users and its own testing revealed poor network performance.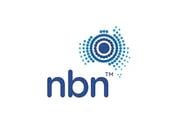 nbn™ scoreboard: our new way to look at Australia's national broadband network
READ MORE
nbn™'s announcement of the pause, and subsequent statements, have not offered a timeframe for resumption of new connections to HFC. nbn™ has sub-divided Australian into construction zones, so The Register expects resumption won't happen all at once.
nbn™ has repeatedly stated that the HFC pause won't prevent it from finishing the network build in the year 2020. But with inspections continuing deep into July 2018, it's clear some areas served by HFC will still need help deep into this year.
The mention of an inspection of the box on a premises' walls is also interesting in the context of my experience of poor internet service being fixed by re-cabling an HFC. nbn™ has never explained if HFC's problems lie deep in the network or on the edge. Inspecting each premises suggests the latter is at least a part of the problem.
Telstra CEO Andy Penn last week said HFC connections won't go on sale again until the second half of 2018. This letter suggests his timeframe is correct. ®