AMD lures Cisco's server CTO into Epyc new data center gig
He's also a player on the Transaction Processing Performance Council
---
Exclusive AMD's push into servers has accelerated just a little after the chip-designer wooed Cisco's chief technology officer for UCS servers to join its ranks.
Raghunath Nambiar joined AMD earlier this month in the role of corporate veep in the silicon scribblers' Datacenter Ecosystems and Solutions team.
He's quite a catch because in addition to his role steering Cisco's insurgent UCS server range and time as a Distinguished Engineer at the same company, he's also served as a committee chair at the Transaction Processing Performance Council (TPC) and sat on the organisation's board.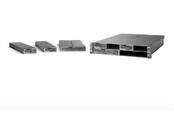 Cisco's server CTO says NVMe will shift from speed to capacity tier
READ MORE
A chap with that sort of experience and connections sounds like just what AMD needs as it pushes its Epyc silicon in the direction of data centre OEMs and buyers.
No wonder that when we asked AMD to confirm Nambiar's move the company sent us a canned statement to the effect that "we are investing in top talent to ensure we drive strategic partnerships and relationships with key partners to ensure that the ecosystem for AMD datacenter products continues to expand and flourish." ®
PS: AMD also launched today embedded forms of its Epyc and Ryzen processors.