Qualcomm disappointed by Broadcom's 'inadequate' shrinking package
Snapdragon giant confirms: Size really does matter
---
Qualcomm has told Broadcom to – and this is a technical term, here – go screw itself after Broadcom cynically lowered its per-share buyout offer to the Snapdragon chipset designer.
Yes, that's right, after months of aggressively eying up Qualcomm as an acquisition target, Broadcom on Wednesday reduced what it was willing to pay to gobble its prey.
Citing Qualcomm's efforts earlier this week to up its bid for Dutch semiconductor company NXP, Broadcom cut the amount it would cough up per Qualcomm share from $82 apiece to $79.
"Broadcom believes that a responsible Qualcomm board could have preserved value by following ISS's clear recommendation to work with Broadcom on the NXP transaction and negotiate the sale of Qualcomm to Broadcom," Broadcom said in its statement, with ISS being its financial advisor.
"Instead Qualcomm's board acted against the best interests of its stockholders by unilaterally transferring excessive value to NXP's activist stockholders. Despite this direct value transfer, Broadcom remains committed to delivering a value-maximizing offer to Qualcomm stockholders."
Broadcom said that should the NXP deal fall through, it would re-up its buyout offer to $82 per share.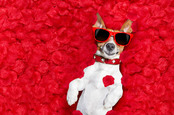 Qualcomm rejects Valentine's Day takeover love-in with Broadcom
READ MORE
Qualcomm was not impressed with Broadcom's attempt at gamesmanship: it immediately issued a statement slamming Broadcom's lowered offer.
"Broadcom's reduced proposal has made an inadequate offer even worse despite the clear increase in value to Qualcomm stockholders from providing certainty around the NXP acquisition," Qualcomm said.
"Broadcom has refused and continues to refuse to engage with Qualcomm on price."
This latest turn after weeks of wrangling between the boards of Qualcomm and Broadcom over the latter's efforts to acquire the former. Broadcom has made clear it wants to tap into Qualcomm's strong position in the mobile CPU and cellular broadband chip markets by snapping up Qualcomm, while Qualy's management has countered that they can become more valuable by going it alone.
The matter could be decided by shareholders on March 6, when Qualcomm's board of directors will stand for reelection. Should they be replaced with Broadcom cronies, the new board would likely move to accept the Broadcom deal.
Right now, Qualcomm shares are trading well below Broadcomm's offer price, at $63.59. ®