A former Microsoft retail manager is suing the software giant for making her work long hours without overtime and breaks.
Her lawsuit, set to be heard by a US district court in northern California, alleged Redmond violated labor laws by unfairly classifying her, a retail worker, as a professional salaried employee to stiff her on overtime pay and skirt other requirements.
According to her complaint, filed this month, the alleged violations occurred from 2015 to May of last year when plaintiff Jennifer Sullivan worked for Microsoft as the manager of a sales kiosk in Roseville, California.
By law, workers classified as managers and other professional salaried staff are exempt from mandatory overtime pay and breaks – non-exempt employees can demand at least time and a half if they are made to work more than 40 hours a week.
Sullivan claimed she was labeled exempt by Microsoft despite doing sales work that should have made her non-exempt from mandatory overtime pay, and wasn't allowed to hire anyone to help out, forcing her to work long weeks.
"Defendants required Plaintiff to perform non-exempt duties similar to those of other non-exempt employees for most of her work time," the complaint reads.
"Defendants provided Plaintiff with a skeletal staff and, rather than hire more non-exempt employees, Defendants required Plaintiff to fill the role of a non-exempt worker."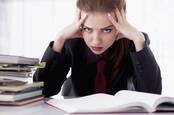 IT giant CSC screwed its 1,000 sysadmins out of their overtime – jury
READ MORE
Because of this, Sullivan alleged, she was made to work anywhere from 50 to 75 hours at the shopping mall booth most weeks, and do additional work from home. She was also not able to take the meal and break times normally afforded to non-exempt employees and was unable to collect a bonus when the store performed well.
Now, the former worker wants Microsoft to cough up overtime and bonuses. While no exact figure was given, Microsoft estimated [PDF] that the money being sought would add up to more than $200,000 before factoring in attorney fees.
Sullivan specifically alleged violations of California Labor Code for failure to provide overtime compensation, meal breaks, rest breaks, wages at separation, itemized wage statements, and unfair business practices.
Microsoft has denied the claims. "Having looked in to the issue carefully, we believe the plaintiff was properly classified given her role," a spokesperson told us on Tuesday. ®
Similar topics