This article is more than 1 year old
Mobile network O2 UK leaps into 5G test bed with Greenwich trial
First taste of 5G for consumers, but will it make any cash?
O2 UK is the latest operator to jump on the "5G test bed" bandwagon, with plans to trial the tech at the iconic former Millennium Dome in North Greenwich later this year.
Installation of the network will begin in March, with demos scheduled of 5G-enabled virtual reality, augmented reality and live streaming in select areas of the location in half of 2018. The entire venue is to receive full coverage until 2020.
The British tentacle of Spanish operator Telefónica did not provide any detail as to how it would deploy the technology at scale, other than a vague statement that "in time" it would use the network to "test a variety of equipment and potential use cases for 5G under live conditions".
The first 5G services are not expected go live until 2019/20 – when presumably, the O2's coverage will be a promotional tool for the business.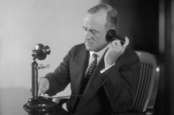 Sorry, I can't hear you, the line's VoLTE
READ MORE
However, some operators have acknowledged it is difficult to make a business case for the technology given the huge amount of investment it requires to roll out.
Meanwhile, 4G connectivity still remains patchy in many parts of the country – with the smaller operators O2 and Three keen to increase their share of the spectrum in the forthcoming auction. And O2 itself came last in several categories in a survey this week by network sleuth Rootmetrics. It was ranked as the worst of the four big mobile players in the UK when it comes to network speed, network reliability, data performance, call performance and overall performance.
London's chief digital officer Theo Blackwell noted that the project would give visitors "an early opportunity to experience the enhanced services that can be supported by 5G digital connectivity. This move by O2 is good news for London and its future."
O2's parent company Telefónica has previously conducted its own trials, while Vodafone has carried out tests with Huawei and Ericsson around Europe and in the UK.
Last year BT's mobile arm EE completed an end-to-end 5G connection of 2.8 Gbps, with Huawei. ®