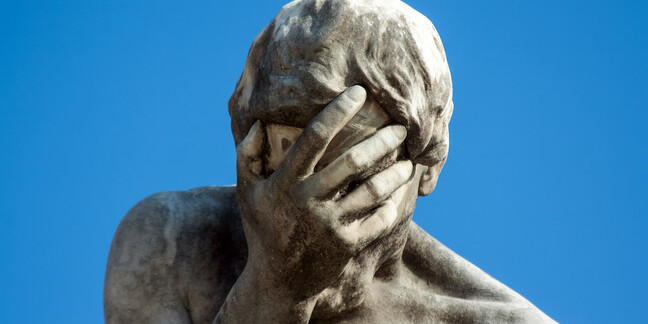 A Frenchman who was fired after his bosses discovered porn stored on his work computer has been told his human rights were not violated by his employers' snooping.
The case goes way back to 2007, when Eric Libert was suspended from his role as head of the regional surveillance unit in Amiens, northern France, for railway firm SNCF.
On returning to work in March 2008, Libert was pulled into his bosses' office. In his absence, the powers that be had seized his computer and discovered pornographic material as well as a number of forged certificates bearing the Surveillance Unit's official logo.
Unsurprisingly, he was fired. But Libert wasn't satisfied, and went about fighting the decision, starting with the Amiens Industrial Tribunal and finishing up in the European Court of Human Rights.
Libert argued that his employer had violated Article 8 – the right to respect for private and family life – by opening personal files on his work computer's hard drive in his absence.
Under French laws, files marked private should not be opened without the staff member being given due notice, and being there when the files are viewed. However, the files found on Libert's computer were stored in a hard drive that staff use to store work documents, which has the default name D:/données (data).
Although Libert had renamed it D:/données personnelles (personal data), the European Court of Human Rights – which handed down the unanimous decision yesterday – said this was not a clear enough identification.
The generic term "personal data" could have referred to work files he was personally processing, the court said, rather than containing "explicitly designated elements related to private life".
In addition, it pointed out that "an employee could not have used a whole hard drive, which was supposed to record professional data, for private use".
The court also said the domestic courts – which agreed that Libert had committed a serious breach of SNCF's professional code of ethics – had properly assessed Libert's complaint.
So, what have we learned? Well, if you want to store porn on your computer (and you're working in France), pop it in a file marked "private" and if your superiors snoop on it without you being there, you might be able to take them to court for violating your human rights.
Or perhaps just watch porn on your own computer in your own time. Eh, Damian Green? ®
Sponsored: Webcast: Simplify data protection on AWS