Who, me? Welcome to the sixth instalment of "Who, me?", The Register's confessional for IT pros who managed to break stuff before it became the kind of user-generated mess story we run in On-Call.
This week, meet "Don" who told us that "Back in very late 2012 I spent almost two hours debugging a front-end error on an app."
That's well short of a marathon debugging session, but was made worse by the fact it was on code written for Windows 8.0 Metro, which as we all know went so well Microsoft gave away Windows 10 to erase it from the planet.
But we digress.
"Metro was still relatively new, and there wasn't much in the way of documentation or help online," Don told us."I checked forums for similar errors, searched for answers on Google (Bing was even worse then and absolute trash for anything MS related), and even built a proof of concept isolation app to ensure I had a bug."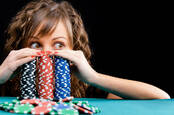 Developer recovered deleted data with his face – his Poker face
READ MORE
None of which worked.
Don was just about to submit a bug report to Microsoft when a colleague drifted past his desk, so he asked for help.
"He didn't even make it to my machine before he saw the problem," Don told us, revealing that he's Canadian and his colleague was Israeli.
"Microsoft, in its 'wisdom' and to my shame, didn't have Intellisense fully implemented in the XAML editor. So my colleague simply said 'You don't spell background-color with a U,' and walked away."
Has an ever-so-tiny coding error left you stumped? If so, click here to write to Who, me? and perhaps your tale of woe will run here on a future Monday. ®
Sponsored: Webcast: Discover and secure all of your attack surface