MWC18 5G is – surprise, surprise – dominating this year's Mobile World Congress as more emphasis is heaped on how non-telco vertical sectors can use the fledgling technology.
Unlike 4G or any previous cellular generation, 5G aims to cover a wider set of use cases from the outset: not only enhanced mobile broadband, but also massive machine-type communications and ultra-reliable low latency applications. The new capabilities could broaden cellular-based networks to potential new users, particularly in vertical industries from automotive to factory automation.
To achieve that, the telecom sector is seeking input from other verticals on 5G use cases and technical requirements that will help them to shape standards. During the last 18 months to two years, the telecom industry has been urging vertical sectors to get involved and there are now signs of engagement.
There is a growing number of European Telecommunication Standards Institute (ETSI) members that look decidedly out of place in a traditional telecom standards body. Members now include companies like Bosch, Continental Automotive, John Deere, Korean Register of Shipping, Legrand, Toyota and Volvo.
Some sectors, like automotive, are more actively engaged than others, but talks for the most part appear to be at an exploratory stage. It is still early days in terms of honing vertical industry use cases for 5G and developing business models.
Among its batch of pre-MWC announcements, Nokia shared details about a 5G trial with the Hamburg Port Authority (HPA) and Deutsche Telekom. Over the next 18 months, the trial will evaluate network slicing to support three different applications. HPA is one of the testbeds in a 5G Infrastructure Public Private Partnership (5G PPP) research project, called 5G MoNArch, which is funded by the EU's Horizon 2020 programme. The other testbed for 5G MoNArch is in Turin, Italy, and it is focused on multimedia applications with Huawei and Telecom Italia.
HPA is the type of vertical sector representative that the telcos and standards organisations are hoping will contribute to developing 5G use cases and technical specifications. Since 2014, HPA has considered itself a Smart Port as part of a digitisation initiative that has launched 30 different projects aimed at making the port safer, more efficient and more sustainable.
The port authority spans 8,000 hectares and operates 150km of roads and 180km of railway lines, making it a large outdoor testbed for 5G. HPA wants to be able to use the same physical 5G network to control traffic lights, gather and process environmental measurements from sensors on about 50 vessels in the harbour, and use virtual reality to monitor construction sites. To achieve that, network slices will be dedicated to support the applications, each with different requirements for latency, reliability and bandwidth.
"Network slicing is a very important thing for us because it gives us the chance to use our own network within the mobile network – a closed network within the standard network," an HPA spokesman told The Register. "We can use this closed network for applications like steering of critical infrastructure where we need a high level of security, reliability and very high level of speed. [Network slicing] is what we're looking forward to test out and hopefully use them as soon as they are available for everyone."
He also noted that the trial will allow HPA to be part of designing the 5G standard, which is "very important to us".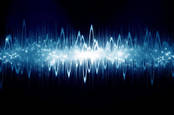 Mobile industry wants less regulation, mooooar radio spectrum
READ MORE
Peter Merz, head of end-to-end mobile network solutions at Nokia Bell Labs, said it has been getting easier to involve vertical industries in 5G development because they want to understand the opportunities. In addition to HPA, Nokia is also working with Bosch on industrial applications for indoor factory environments and has recently established the Wireless for Verticals (WIVE) collaboration project that brings together academics and verticals in Finland to develop 5G use cases. If we "fail fast and fail safe" with verticals now, "then we can steer that timely insight into standardisation," said Merz.
But convincing industry players to get involved in the 5G standardisation process hasn't been easy. Adrian Scrase, CTO at ETSI, said that the standards body just couldn't get buy-in from these industries 18 months ago. That has changed significantly, said Scrase. There are now many sectors actively engaged, including public safety, automotive, broadcasting, maritime and high-speed rail.
Some of the current vertical involvement has historical roots. For example, the GSM-R spec was mandated for communications on high-speed railways in the EU back in 1997. As that system approaches end of life, the rail industry is naturally looking at what it needs from 5G if it's going to be a replacement.
Similarly, the work with public safety started with LTE specifications. For Scrase, public safety LTE was the catalyst for getting vertical sectors involved early on in 5G development. "We were caught out very much with 4G," he said. "When we designed LTE, we had no idea at all that the public safety community would come to us with a completely new set of requirements, which the network had not been designed for. So we thought it was better with 5G not to predict who the end user will be [and design] a totally flexible network that can be adapted to different use cases through the use of network slicing."
One of the most organised sectors in terms of engagement with the telecom industry and standards bodies is automotive. The 5G Automotive Association (5GAA) was created in 2016 to bring together car manufacturers (Audi, BMW and Daimler) and tech companies (Ericsson, Huawei, Intel, Nokia and Qualcomm). The group is working on future transportation and mobility services, particularly in the areas of Cooperative Intelligent Transportation Systems (C-ITS) and vehicle-to-everything (V2X) communications.
The 5GAA recently announced that its members will work together to validate cellular V2X technology (as specified by 3GPP Release 14) to be commercially available in vehicles by 2020. The Release 14 C-V2X technology, which supports short-range communications between vehicles and between vehicles and roadside infrastructure without requiring cellular network coverage. It is seen as an important step toward developing automotive use cases for 5G.
Designing for the unknown
It is a common refrain that 5G architecture must be flexible because the use cases are not yet clear. 5G can be easily be construed as an all-singing, all-dancing system that meets all requirements, all the time, given the current hype. The system is meant to provide enhanced mobile broadband as well as deliver massive machine communications and serve critical communications industries, after all. But is the traditional telecom standardisation process itself designed to create such network versatility?
Merz said the way to adapt for new requirements is to build "forward compatibility" into the spec.
"You don't specify useless things that would occupy some resources so that you have some sort blank space that you can [fill] in later, but which also does not mess up the backwards compatibility. For industrial users with very specific requirements, you need to prepare for the as-yet unknown. There might be a use case coming tomorrow that we don't recognise now. That requires a very versatile and flexible network."
Despite some progress with encouraging vertical sector engagement, there are many variables and moving parts that have not yet aligned to reveal what the new 5G use cases will be and what the business case is.
For starters, much will depend on the type of spectrum that is made available and the licensing regimes. Unlicensed spectrum and new spectrum sharing models could create more opportunities for vertical industries to run their own private networks, for example. So the precise role that mobile operators or equipment vendors will play in the 5G vertical market is far from clear.
There are also cultural issues to consider in that traditional mobile operators are used to selling mobile broadband service to consumers and business users and are not accustomed or outfitted for serving industrial users with complex quality of service requirements. There is a cultural gap that operators will need to bridge by learning how to design and deliver services that meet new industrial use case requirements.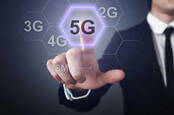 5G won't just be fast, it'll do the ML-fuelled self-optimisation thing
READ MORE
The UK's EE knows what it's like to encounter these cultural differences, rolling out the current 4G. EE is delivering the UK's Emergency Services Network and it's the first time that the operator has worked with emergency services. The network is supposed to be in place by 2020. It's been hugely ambitious and risky and has been subject to delays. The key challenge is getting near-ubiquitous 4G coverage in remote areas.
Compared to serving consumers, the differences with the emergency services business model cover everything from culture to processes, according to Tom Bennett, EE director of network services and devices.
"We've got the technology working in the worst radio environment in the world," he said. "But how you deal with new businesses is the real challenge."
And then of course there are the issues of deployment and coverage, given all the elements needed to enable end-to-end network slicing such as edge computing and software-defined networking (SDN). As Bennett put it: "When you start to sell these network slices, you have to think about how far you have rolled out fibre, edge computing and whether you can control up to a dozen base stations from one central edge compute and provide a better service for that area. That's the rollout challenge."
On top of this you have to consider whether the telcos are prepared, willing or even ready to rollout 5G. The chief executive of BT, owner of EE, pointed out late last year that the business case for 5G is difficult. 5G will take significant investment and capital expenditure from telcos at a time they have yet to finish 4G and secure a return on investment. The case for the move from 3G to 4G was clear. "We've not found that yet on 5G," Gavin Patterson told the Huawei Global Mobile Broadband Forum in London.
The industry discussion around 5G verticals is likely to go on for another couple of years and that's regardless of the bigger issue of national rollouts. Bengt Nordstrom, CEO of consultancy Northstream, told us: "It will take some time before those discussions turn into tangible product specs and business cases. I'm not trying to be dismissive, but just respectful of the time it takes."
Ultimately, it could be the non-vertical players at this year's MWC who have the greatest impact on 5G. By putting the spotlight on networks, they'll leave mobile operators delighted with the perception that it's their networks that are at the heart of just about everything. This, possibly, could give the case for 5G some necessary uplift – to the inevitable satisfaction of those verticals. ®
Similar topics