Google asked to take down 2.4 MEEELLION URLs under EU law
But only delists about half
---
Google has received takedown requests for 2.4 million URLs since 2014 – but said yes to less than half.
As a result of a 2014 ruling from the European Court of Justice, EU citizens can ask Google to remove information about them from search results.
According to Google's transparency report, published today, since 28 May 2014 there have been 654,876 requests made, with 2,437,271 URLs singled out for delisting.
Google doesn't have to comply with the request, though. The biz appoints at least one reviewer to assess each case, who will weigh up whether the information is "inaccurate, inadequate, irrelevant or excessive".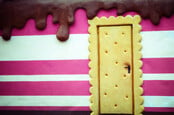 Europe's shock Google privacy ruling: The end of history? Don't be daft
READ MORE
The firm can refuse to take links down if there is a public interest in the information remaining in the search results, for instance business information might be useful for potential customers, while content about a violent crime could be of interest to the general public.
The report indicates that URLs are more likely to stay up than come down. Since May 2014, Google has not delisted 56.7 per cent of URLs. In the UK, some 60.2 per cent of URLs were not taken down.
The biz's decision-making in such a case is coming under the scrutiny of the High Court for the first time this week, in a case brought by a claimant who wants information about a 1990s conviction for conspiracy to falsely account stripped from the search engine's results.
In its transparency report, Google offered up some examples of cases when it has refused the request.
Among them is a Brit who asked Google to delist almost 300 articles related to a 2012 benefits fraud conviction. On the basis of a document that suggested he was later found innocent of the crime, Google delisted 239 URLs.
But then the same person asked the biz to delist a number of other pages related to a separate conviction for forging documents, and Google probed into the case a little deeper.
"After re-reviewing the original document he submitted as proof of his innocence in the benefits case, we discovered that it was a forgery," the biz said. "We reinstated all of the URLs we had previously delisted."
Since January 2016, Google has also kept track of the type of content that people want to remove from its search, with 18.1 per cent relating to professional information and 6.1 per cent to crime.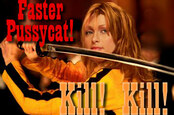 Google: Grab our TOOL if you want your search query quashed
READ MORE
In a separate paper, Google said that there are two dominant reasons for a right to be forgotten delisting request.
"33 per cent of requested URLs related to social media and directory services that contained personal information, while 20 per cent of URLs related to news outlets and government websites that in a majority of cases covered a requester's legal history," it wrote.
And what information is requested for delisting changes depending on the country: Italians and Brits were three times more likely to go after news sources, while French and German citizens frequently want social media and directory pages.
France, Germany and the UK were also the most active, accounting for 51 per cent of URL delisting requests. A quarter of a percent of people requesting that information be taken down generated 15 per cent of all URL requests – unsurprisingly, many of these were law firms and reputation management services. However, some 87 per cent of requests do come from private individuals.
The site that has been most affected is a French directory of professionals, with 7,701 URLs delisted. Second to that is Facebook, with 6,846 URLs delisted, while Twitter is fourth, with 5,476 URLs delisted. ®