This article is more than 1 year old
We need baby Googles, say search specialists… and one surprising VC
Break 'em up, nothing else works
Google's vertical search tormentors in Europe have called for Alphabet's cash cow to be broken up, arguing that Google's solution hasn't improved competition.
Google wrote its own remedy in response to the European Commission's ruling that it distorted competition, using penalties to demote rival niche search products such as shopping and travel. The remedy, which involves rival services having to pay to be promoted in an auction, was introduced in four months ago. But Foundem and other European vertical search competitors say it has done nothing to alleviate the harm Google causes, and have called for structural solutions.
The letter to Commissioner Margrethe Vestager, the EU's competition regulator, comes from search and travel sites, and the Open Internet Project, which is backed by publisher Axel Springer and Getty Images.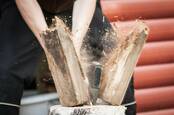 Splitting off Google Shopping wouldn't fix the pay-to-play problem
READ MORE
Elevation Partners founder and VC Roger McNamee, an early investor in Facebook and a mentor to the young Mark Zuckerberg, recently called for Google to broken up into lots of Baby Googles. He agrees with the FairSearch members, that a fine was ineffective. Now a philanthropist and musician, McNamee regrets what Facebook has become.
"The EU won a record $2.7bn judgement – which Google is appealing. Google investors shrugged at the judgement, and, as far as I can tell, the company has not altered its behaviour. The largest antitrust fine in EU history bounced off Google like a spitball off a battleship," he wrote recently.
He has been making the case for much of the past decade. In a 2011 TED talk, McNamee argued that Google had to be thrown under a bus ("sacrificed").
"Google has pushed the pendulum of technology to the absolute limit of commoditisation," he said, "to the point where people who spent their whole lives developing really valuable compelling entertainment, and really valuable compelling journalism, and really valuable compelling novels can't make money doing it any more."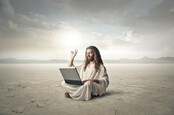 We're great, you don't understand competition law, Google tells Europe
READ MORE
In an in-depth profile of the Raffs, who instigated the EU complaint against Google, The New York Times backed the argument for antitrust action.
"If Microsoft had crushed Google two decades ago, no one would have noticed. Today we would happily be using Bing, unaware that a better alternative once existed. Instead, we're lucky a quixotic antitrust lawsuit helped to stop that from happening. We're lucky that antitrust lawyers unintentionally guaranteed that Google would thrive," wrote Charles Duhigg.
McNamee envisages "eight or 10 different monopolies" that would then be obliged to compete with each other. The EU may be the first to put this into practice, if it decides Google should bundle Maps, Search, YouTube and other services in which Google enjoys a monopoly market share with Android, which now has over 85 per cent of the global market for smartphones. ®