This article is more than 1 year old
Equifax peeks under couch, finds 2.4 million more folk hit by breach
It's OK, it was only partial driving licence information
Embattled credit-reporting company Equifax has done some data crunching and discovered another 2.4 million people that had their information slurped by hackers.
The biz, which was subject to one of the biggest data breaches in US history last May, has already had to revise up the number of affected individuals.
The total stood at 145 million in the US and hundreds of thousands in the UK and Canada – but it's now found a few more people that previously escaped its "forensic" testings.
In a statement released today, Equifax said that ongoing analysis of the stolen data had allowed it to confirm the identities of an additional 2.4 million folks in the US who had partial driving licence information taken.
"This information was partial because, in the vast majority of cases, it did not include consumers' home addresses, or their respective driver's license states, dates of issuance, or expiration dates," the statement said.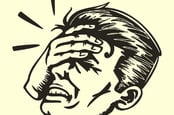 Equifax hack worse than previously thought: Biz kissed goodbye to card expiry dates, tax IDs etc
READ MORE
The business said that it had – as recommended by forensic experts – focused its initial assessments on Social Security Numbers and names as a way of identifying who was affected by the hack.
The newly identified batch of people, however, did not have their SSNs stolen so weren't picked up by the previous investigations.
Equifax's interim boss Paulino de Rego Barros said in a statement that the announcement "is not about newly discovered stolen data".
Rather, he said, it was about "sifting through the previously identified stolen data" and comparing it with information in the business's database that was not stolen to identify people who had previously slipped through the net.
These people – who had presumably until now thought they were off the hook – will be contacted directly and offered free identity theft protection and credit file monitoring services.
The company is to report its fourth quarter results tomorrow. ®