This article is more than 1 year old
Ah, uni days! Drugs, sex, parties... sci-tech startups? Not so much
The number of successful UK spinouts is waning
The number of university spinouts is falling since the glory days of the late 1990s onwards.
Data from Oxford University Innovation reckons on 160 spinouts in 2001, whereas Spinouts UK, which tracks companies emerging from unis across the UK, racked up 51 new companies in 2016.
Those figures differ markedly from the cheery statistics produced by government-funded agencies which focus on academic enterprise. The Higher Education Statistics Agency (HESA) claims there has been an increase in spinouts from 2010-16 – but fails to acknowledge that in the same period, some 21 new institutions were renamed as universities.
Its statistics come direct from the universities but Jonathan Harris, specialist editor of Spinouts, is doubtful: "We research spinouts from the 'bottom up'. We followed up on one particular university, which claimed five new spinout companies – but we can't find any evidence of them."
The collapse has been especially acute among the once vibrantly enterprising English regions. One problem is the new practice of many new universities, such as the Royal College of Art in London, of creating lots of single person startups, often made up of just one student or artist, with a single employee, no or low revenues, and zero IP – but still claiming it as a spinout in official HESA responses.
The smartypants still dominate
The great majority of today's true spinouts are now concentrated in a tiny group of elite universities, the top half dozen institutions led by Oxford, Cambridge, Imperial and UCL, and biotech firms outnumber digital spinouts two to one.
Fundraising in the Oxford cluster has reached astonishing levels. Veteran financier David Norwood and CFO Jim Wilkinson are pushing ahead with Oxford Science Innovation (OSI), which raised £590m for Oxford University spinouts, and attracted an additional £100m into its list of 48 spinouts since it started back in June 2015.
Wilkinson reckons that while Oxford may be the number-one research university in the world, it is only 44th in terms of spinouts. "We've a long way to go," he said.
Although Oxford produces a £1bn company every decade, MIT produces one £1bn company each year. OSI spinouts thus far include AI firm DiffBlue, which received $22m in June 2017, and Vaccitech, which grabbed £20m from Google and Sequoia Capital China at the start of this year.
According to Harris, the sector has also benefited from an increase in specialist VC investors, such as IP Group, Parkwalk Advisors, and in Scotland life science specialist Epidarex Capital, and the newly established Mercia Technologies, which focuses on the English Midlands.
Unlike other VCs, these firms have investors of their own who are prepared to take a patient view of company growth, and are able to provide critical support to their seedling investees, by way of making introductions to major corporations, recruiting senior team members, and injecting a sense of business purpose into the undertaking.
The Higher Education Funding Council for England (HEFCE) says the higher education innovation fund known as HEIF "will rise £40m, to £200m in 2017/18, and the Industrial Strategy white paper commits to increasing this to £250m by 2020/21", but will it make a difference? Is it all down to money?
No, says OSI's' Wilkinson. "An opportunity is certainly being missed for the north of England. Universities there need to search much harder for commercial technologies – the way we have done." He also says the regions need to create links with international investors, noting that every one of Cambridge University's recent company sales went to foreign buyers.
Whitehall policymakers can't seem to get it right either. Tony Raven, head of Cambridge Enterprise, told an event in January: "There have been no less than nine reviews and 297 recommendations in the last five years alone."
Poor Brum
In the spinouts league table, the worst-performing big university of the past two decades must be Birmingham, which has produced only seven solid spinouts in the past 18 years with only two enjoying real success, including high potential anti-cancer drug firm PsiOxus Therapeutics Ltd and long-running diagnostics firm Abingdon Health Ltd. This, from an institution that received £15bn and more over the same period, is poor return for taxpayers.
Its track record wasn't helped, perhaps, by an eye-watering fraud at its own tech transfer firm, Birmingham R&D Ltd, where its MD, Paul Sadler, managed to steal at least £7m to fund a gambling habit – without anyone noticing.
But there is hope: Harris notes that Birmingham is now fifth in the UK for "identification of new inventions".
One man who is single-handedly striving to improve the situation in West Midlands and north of England is the founder and CEO of SME finance firm Mercia Technologies plc, Mark Payton. Interestingly, Payton, once an academic at Oxford, later moved into tech transfer. "Getting academics to create spinouts is a tough ask," he said.
Of the 120 companies Mercia has backed, 11 are spinouts. Mercia works hard to give universities the finance and backing they need to succeed, he adds. To overcome the under-supply of capital, he points to the creation of a new "Northern Triangle", grouping the universities of Manchester, Leeds and Sheffield.
Payton said: "It is all about people: getting the right team is the number-one factor in success."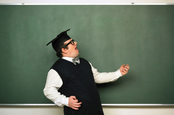 Why being 'boring' is a university AI spinout's route to success
READ MORE
He encourages big firms to partner closely with a startup, moving from first being an early investor, a form of corporate venturing, to becoming a full-blown development partner. Faradion a sodium ion-batteries startup, is backed by Danish catalysis specialist Haldor Topsøe.
Payton also believes in combining the IP of more than one university. One spinout, Impression Technologies, a Coventry firm that creates thin aluminium parts for the car industry, embodies technology developed at Birmingham University and Imperial College.
However, those who think the situation can be rapidly improved may need to think again. In some cases the time taken between an initial research grant to a university through to, say, the lucrative sale of a successful spinout company can take 25 years.
According to Harris, of the spinouts still trading, more than 40 per cent are over 10 years old.
Part of the problem has been long-running fall in UK industrial and corporate R&D. Shell UK decided in 2012 to close one of its three global R&D centres – and chose Thornton Research Park near Chester, which once employed 2,500 staff.
Cambridge Enterprise's Raven said: "We need to create a demand for university technology, even though British businesses are no longer as research-intensive as they once were."
There's also a track record of promising ideas to remain stuck on university shelves, ignored by UK industry. Will Zimmerman at Sheffield University in 2011 developed microscopic bubble technology that could revolutionise chemical engineering by cutting the energy demands of essential chemical processes such as those employed in water purification, wastewater treatment, algae production and biodiesel manufacture.
It could also clean up rivers full of semi-treated sewage, such as the Thames, and provide a much quicker and cheaper alternative to the vastly more expensive, £4.2bn Thames Tunnel project. Chris Binney, the chairman of the 2005 steering group that recommended the Thames Tideway tunnel as the solution to London's wastewater problems, now questions whether "the government ought to have looked at alternative solutions".
Too hard, doesn't pay
The core of the spinout problem may be the toughness of the job itself. A transfer officer, one of the most difficult professions, holds nothing like the status, formal training or salaries of incomparably easier jobs in law and accounting. Yet some hotspots around the UK are doing it right. One jewel is the continuing success of tech transfer in Scotland. These accounted for 20 per cent of all active spinouts in the UK for just 8 per cent of the UK population. Just one department at Heriot-Watt University outside Edinburgh has given rise to more than two-dozen startups.
Scotland has seen the rise of the serial academic entrepreneur, including Mark Bradley at Edinburgh, who has been prominent in spinouts such as Destina Genomics, Ilika Technologies and Edinburgh Molecular Imaging, and Bill Buchanan at Edinburgh Napier University, who was key to the creation of Zonefox, Symphonic Software and Cyan Forensics.
Bristol University in the late 1990s was among the sleepiest institutions in terms of enterprise, but the arrival of former vice chancellor Eric Thomas changed all that. Today, companies in the Bristol incubator programme raised around £130m in funding in 2017, an increase of £90m in 2016. It is part of SETsquared, an academic partnership between five universities in the south west – Bristol, Bath, Surrey, Exeter and Southampton.
Comms tech developer Zeetta Networks, a Bristol spinout, won £1.7m in funding, while Xmos, another Bristol spinout raised £10m in Sept 2017 and Graphcore secured £32m in November.
So why are some institutions doing well? It seems that they have devised a formula that combines ramping up links with big firms, international marketing, meeting serious tech finance houses with millions to invest, maximising links with US IT and biotech sectors, relieving enterprising academics of more tedious duties, and searching their corridors forensically for great new technologies that have strong commercial potential.
A concerted effort is needed to restart, or even turbocharge, Britain's once-great achievements in academic enterprise. The formula seems to be there. It's just a case of rediscovering and applying it. ®