Over the past 45 days, a mystery sniper has been shooting the windows of 20 charter buses driving Apple staff and other geeks to work in Silicon Valley.
The vehicles were shot at on Interstate 280, which runs from San Francisco down into the Valley. The situation has grown so worrisome that Apple has diverted its staff buses to alternative routes after several of their coaches were targeted. The CHiPs reckon the gun maniac may have opened fire by the roadside or in a moving vehicle along the highway.
"What we're doing is alerting officers statewide, primarily in the Bay Area, during their interaction with the public to ask questions about something they may have seen traveling on the 280," California Highway Patrol Golden Gate division commander Ernest Sanchez told ABC.
"So the message is clear, if you're shooter out there, it's just a matter of time, we will catch you and prosecute you to the full extent of the law."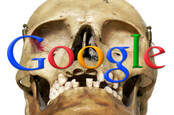 'Don't hate on me for my job!' Googlers caught up in SF rent protest ruckus
READ MORE
The FBI has also been called in to investigate the shooting. The plod, meanwhile, are running a "bait bus" up and down I-280 in an attempt to tempt the shooter to make a move, and then collar him or her. They want to examine the damage caused and use that to pinpoint the shooter, and also have unmarked cars accompanying the bus to provide a rapid response.
In the past few years Apple, Google, Yahoo! and others have begun bussing staff around and down into Silicon Valley, and the practice hasn't been popular. In 2014 there were a series of protests against the buses, which were clogging public bus spots to pick up passengers.
After a series of demonstrations – including one dirty protest against a blocked Yahoo! bus in which a protester jumped on top of the vehicle and vomited down the windscreen – San Francisco officials took action. Corporate buses must now pay to use city parking spots – albeit a pittance – and the protests died away.
Now it seems someone has decided to take more direct action and is exercising their right to bear arms to make a point. Police have offered $10,000 for information leading to an arrest. ®
Similar topics