UK peers: Is this what you call governance of facial recog tech? A 'few scattered papers'!
Green Party's Jenny Jones calls for immediate ban
---
British cops' use of automated facial recognition technology has come under fire from peers, with the Greens' Jenny Jones calling on the government for an immediate ban.
Speaking in a House of Lords debate, Jones said that there were "very real concerns" about the use of the technology, asserting that the UK was "moving into the kind of territory that even George Orwell could not have imagined".
Jones, along with a number of other peers, criticised the government for the lack of a clear regulation and governance framework - despite the growing use of AFR by forces, particularly the Metropolitan Police and the South Wales Police.
Lib Dem Paul Scriven said that although there might be "a few scattered papers", there is "no legislation, codified regulation or independent oversight" of the tech.
"What we have at the moment is a make-it-up-as-you-go-along approach or "do as you want as long as you don't get caught"," he said.
Fellow Lib Dem Brian Paddick agreed, saying that there is an "urgent need for regulation and oversight", adding that "it cannot be right that the policy on this use of technology is left to the police alone to decide for themselves".
Tory peer Gordon Wasserman, though, noted that AFR offers similar benefits to fingerprint and DNA analysis - both of which have been proven to not just support the prosecution, but also to prevent or rectify miscarriages of justice.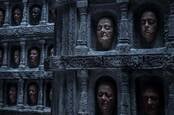 UK Home Office grilled over biometrics, being clingy with folks' mugshots
READ MORE
However, he emphasised that these systems had needed strong regulation, standards and guidelines, and without a similar urgent effort, "the use of facial recognition technology will fail to realise its full potential in the criminal justice system".
He added: "More significantly, without such standards, this technology could lead to miscarriages of justice, which in turn could lead to a loss of confidence in the technology and a loss of trust in the criminal justice system as a whole."
But others pointed out that the technology is already being used by private firms. "These techniques… are out of the bag", said Labour peer Toby Harris, adding that the UK needed to avoid a regulatory system "that ties the hands of the police and security forces behind their back".
Cross-bench peer and former security service boss Jonathan Evans went further, saying it would be "a mistake if we were to overemphasise the risks of this technology, given that it provides so many opportunities" - pointing to counter-terror operations and to help police manage under constrained budgets.
The peers also voiced concerns about the government's attitude to data retention, with many questioning why custody images of people who have not been charged with an offence were still on record, despite a 2012 ruling that said keeping images of presumed innocent people on file was unlawful.
Cross-bencher Narendra Patel, meanwhile, called on the government to set limits on the type and amount of data stored and retained, establish clear rules on the storing and sharing of data, ensure strict security procedures on access and standardise audit trail accountability on data use.
However, responding to the debate, Home Office minister Susan Williams countered that anyone can apply to have their images removed from the database. The government has previously said that it is not technically feasible for these to be automatically deleted.
Williams added that there were principles and codes for the police to follow - for instance from the Information Commissioner's Office and the Surveillance Camera Commissioner - but admitted "more can be done to improve governance".
This is under discussion with the commissioners and the police, she said, along with work to set up an oversight board for "greater co-ordination and transparency on the use of facial recognition by law enforcement". ®