This article is more than 1 year old
WordPress is now 30 per cent of the web, daylight second
Open source dominates the content management system market
The web-watchers at W3Techs have just noted a milestone: WordPress now accounts for 30 per cent of the world's websites.
W3Techs crawls the top 10 million websites as determined by Amazon's Alexa rating service and peers into their innards to figure out what they're running, and sells details reports on its findings. It also publishes public data on its findings.
And on Monday March 5, that public data recorded that WordPress's share of the top 10 million websites had ticked over from 29.9 per cent to 30 per cent. The firm put some context on that data by noting that 50.2 per cent of the world's websites don't run a content management system (CMS) at all. That means WordPress has over 60 per cent share among websites that do run a CMS. That's a dominance few products in any category can claim.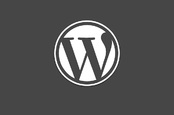 WordPress 4.9: This one's for you, developers!
READ MORE
It's also notable that WordPress has nearly ten times the market share of its nearest competitor, Joomla, which has 3.1 per cent share of all websites and 6.3 per cent of the CMS-using population.
Also worth considering is that open source dominates the CMS market: Joomla is open source and so are the next two most-used CMSes, Drupal and Magento.
Another oddity: Squarespace and Wix, both of which advertise heavily to small business, have 0.9 and 0.5 per cent share among CMS-users respectively.
WordPress recommends either Apache or NGINX web servers, but can run on other web servers. The CMS requires MySQL or MariaDB, plus PHP. The prominence of the CMS therefore means those projects also become more prominent.
WordPress' success can be attributed to its ease of use and extensibility. The tool takes mere minutes to learn and allows plug-ins that make it very customisable. And with 30 per cent market share, developers would be foolish if they ignore the platform.
Including malware developers, sadly, as WordPress plug-ins and WordPress itself are regularly revealed to have security worries. ®