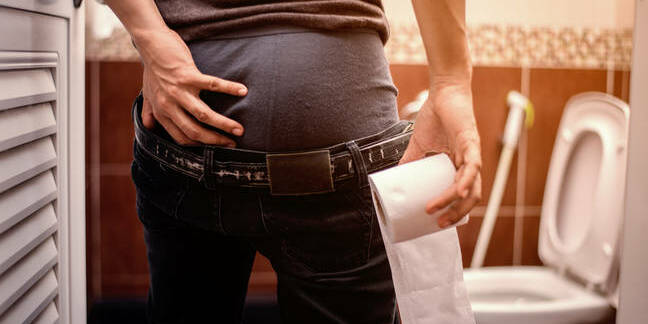 A suspected drug dealer's bowels have won out over Essex cops after he was released from custody by resisting the urge to poo for 46 days.
Lamarr Chambers, 24, was arrested in the UK town of Harlow, in Essex, on 17 January for failing to stop his car and on suspicion of intent to supply Class A drugs, which cops believed he had swallowed.
A court granted police the right to hold him until he passed the drugs – but Chambers decided to do some holding of his own.
In the opposite of a dirty protest, Chambers – despite being supplied with food and water – managed not to take a dump for days on end.
The police attended seven subsequent hearings to allow them to continue Chambers' detention, and the toilet drama gathered quite the following on Twitter after officers started a #PooWatch hashtag.
#London gang nominal arrested for failing to stop for police and possession with intent to supply class A drugs, male doesn't think we have the power to keep him until he removes said items from his bottom💩, #thinkagain #opraptor pic.twitter.com/oThvqtRrwc

— Op Raptor West (@OpRaptorWest) January 17, 2018
Onlookers were bowled over at his stamina, but concerns for both the man's health – and rather more selfish ends – began ramping up.
We need to know, there are important sweepstakes on this 😁

— Cheese Coleslaw (@cheesecoleslaw) February 28, 2018
Eventually, after almost seven weeks of self-enforced constipation, Chambers was released on bail and sent straight to hospital in a police car with a medical professional at his side.
"On the basis of all the medical evidence in this case it is most appropriate, both in the interests of Mr Chambers and of justice, to ensure he receives the hospital treatment he needs," Deputy Chief Constable Ben-Julian Harrington said today in a statement.
He added that the police would not "shy away from talking about the unpleasant truths that go hand in hand with the drug dealing lifestyle, from the violence often perpetrated by those involved to the expectation on dealers to 'plug' drugs to avoid capture".
The man's battle with his bowels have been met with astonishment, envy and praise on Twitter. ®
Makes me feel ashamed I couldn't hold out at Reading festival...

— Voodoo Economist (@VoodooEconomist) March 1, 2018
Not all heroes wear capes! #PooWatch

— Mrs Meowington (@MrMeowington1) March 7, 2018
Sponsored: Practical tips for Office 365 tenant-to-tenant migration