Windows 10 S to become a 'mode', not a discrete product
Locked-down Windows to come to all Windows 10 editions, not just for kids
When Microsoft launched Windows 10 S in May 2017, the company pitched it as a stripped-back version of Windows that would both run on hardware cheap enough for students around the world and make life easy for time-poor, cash-strapped school sysadmins.
Now the company has signalled that Windows 10 S will become a "mode" of Windows rather than a product in its own right.
Windows 10 S was introduced as a thinly veiled way for Microsoft to strike back at the rise of the Chromebook. The operating system's lighter footprint and inability to run apps other than those sold in the Microsoft Store, and even then to run them in sandboxes, offered an experience rather closer to Chrome OS than to Windows.
In recent weeks El Reg has encountered rumours hinting at the demise of Windows 10 S. Now Joe Belfiore, corporate veep in Microsoft's operating systems group, has given credence to such theories with this tweet.
We use Win10S as an option for schools or businesses that want the 'low-hassle'/ guaranteed performance version. Next year 10S will be a "mode" of existing versions, not a distinct version. SO … I think it's totally fine/good that it's not mentioned.

— Joe Belfiore (@joebelfiore) March 7, 2018
The decision to make Windows 10 S a "mode" suggests there's some interest in its locked-down mode of operations beyond education. It's not hard to see why: devices reliant on curated app stores have a rather better security record than PCs running full Windows.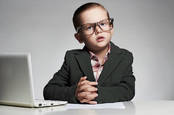 Citrix cracks Windows Store's monopoly on Windows 10 S apps
READ MORE
Microsoft has also shown it thinks Windows 10 S has a future in the education market, pointing out market share growth in this blog post.
Windows 10's semi-annual channel is updated in March and October, with Redmond signalling that those semi-annual releases are fit for broad enterprise adoption a few months later. We're therefore guessing that Windows 10 S mode might land in October 2018, but will more likely appear in March 2019.
One more thing: Windows 10 S doesn't cut you off from non-Windows-Store apps entirely, as it is possible to run Citrix Receiver in the OS and pipe in all manner of apps to give you the best (?) of all worlds. ®