This article is more than 1 year old
Good news: Apple designs a notebook keyboard that doesn't suck
Bad news: It's only a patent filing and may never actually be made
An Apple patent application has surfaced that should give hope to frustrated MacBook owners everywhere.
The Cupertino-based speaker vendor appears as the applicant on a US patent application published this week for a new keyboard design that is said to be resistant to liquids, dust, and crumbs.
Titled "Ingress Prevention for Keyboards," the application describes a key mechanism that would use 'membranes or gaskets' to keep foreign objects from getting in under the keys and jamming up or interfering with the electronics on the keyboard.
The application goes on to illustrate how various types of barriers could be put in place that would be able to keep debris from coming in from the side of the key and getting underneath into the actual mechanism.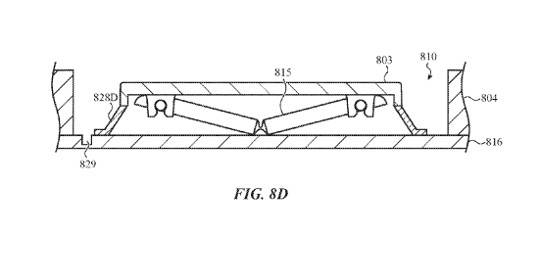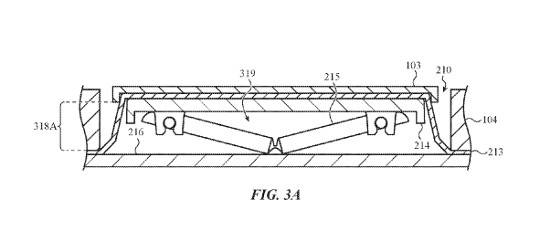 Such a design would be a welcome development for Apple fans who, in many cases, have been less than thrilled with the new keyboard design Apple has implemented with its MacBook notebook lines in recent years. Among the most common complaints about the keyboard is how prone it is to crumb and debris blockages.
A handful of El Reg staffers can attest, having regularly dealt with keyboard issues on their own MacBooks, that this is a problem worth addressing.
Before we get too carried away with the speculation, however, it should be noted that a patent application is anything but a guarantee that a new product is looming. Companies patent all sorts of ideas and designs, and many of them never even make it to the prototype stage, let alone into a final product.
Still, it will give hope to anyone who has had to wrangle with a stuck key on their Mac. ®