We three kings of Dell EMC are; bigging up storage we traverse AFA
Execs tell earnings call how they will rescue unit
---
Analysis Three top Dell execs told the earnings call that they were taking the fall in storage results seriously, were doing all they could to fix them, and that early signs were encouraging.
The Dell EMC storage business had shining bright spots, with $15.3bn for the full year, the hyperconverged portfolio seeing triple-digit demand growth and both Isilon scale-out NAS and all-flash arrays (AFA) growing by "double digits" over the year.
But there are holes elsewhere in the portfolio, which led to the 11 per cent storage revenue fall, with mid-range arrays and data protection products mentioned.
Also, double digits could mean anything between 10 per cent and 99 per cent.
The three execs wanting us to know Dell was on top of things were CFO Tom Sweet, SVP and treasurer Tyler Johnson, and Jeff Clarke, vice chairman, products and operations, who has the ISG unit with its problematic storage business in his organisation.
Big cheese number one, Tom Sweet, said:
We are encouraged that we exited the quarter with better storage velocity on a demand basis, and we expect a gradual recovery over the coming quarters as the actions and investments we put in place this year gain traction.
Exec number two, Jeff Clarke, said:
Traditional storage and data protection were challenged, both on a financial results and market share, and we are laser focused on improving this business. We made investments and have implemented action plans over the past few months to improve storage growth, particularly in midrange, and we expect the benefits of these actions to materialize through the next year.
... We're very focused on storage. It's a strong margin profile for us, so it drives good cash. And we need to get it growing and going in the right direction.
And boss guy three, Tyler Johnson, said:
You saw the Q4 market share data. We have work to do. It is, without question, something Tom and I have tremendous focus on in the organization to change the performance of our storage business. And again, we've exited the fiscal year with a bit of encouragement.
He pointed out: "We've built our plan in FY '19 as a take share plan, as a growth plan. And we've set the tone in the organization that we are expecting to grow in the external storage business and take share."
A Dell EMC problem, not the industry's
In NetApp's latest results, CEO George Kurian reported strong third-quarter numbers with all-flash arrays leading the way to set NetApp up for its first full year annual growth since 2015. Revenue of $1.52bn was 8 per cent more than the $1.4bn recorded a year ago.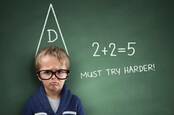 Dell results: Well done, ice cream for everyone! Er, not you, storage
READ MORE
NetApp strategic product revenues were 70 per cent of the total revenues and increased 20 per cent year-on-year. Dell EMC doesn't have a split between strategic and non-strategic product revenues. IBM does, and so too has HPE.
HPE CEO Antonio Neri said of their latest quarterly results: "We had good revenue growth across every business segment ... [and] Storage revenue was up 24 per cent." Yet HPE AFAs only grew 16 per cent, and the company made up ground elsewhere.
There was demand in the mid-range array area, which Dell EMC failed to capture. It should be noted that neither HPE nor NetApp have products as dominant as or equivalent to Dell EMC's Data Domain and its Data Protection Suite (DPS) products.
Product specifics
Let's try to nail down some product specifics.
HCI grew triple digits indeed, but it is part of Dell's server organisation now
AFAs – meaning VMX, Unity, XtremeIO and SC – saw double-digit growth
Hybrid and disk arrays – VMAX, Unity, SC – saw low/no growth
Isilon demand grew double-digits
Data Domain — poor and there's an identified recovery plan here
Object storage — poor and we think it's getting killed by IBM COS, Scality and Cloudian
Software-defined storage – again poor, and ScaleIO has been moved to VxRack FLEX
Data Protection Suite – being clobbered by Veeam, Acronis, Rubrik, Cohesity and maybe Commvault
NetApp is making hay upgrading its base to all-flash FAS. It has no equivalent of Data Domain, Data Protection Suite nor software-defined storage products, and its object stuff appears to be doing OK.
Dell EMC has not mentioned a flash upgrade of its installed VMAX, Unity and SC base, which seems odd.
We think Dell EMC has weak and legacy data protection products, and so sales of Data Domain as target devices will be down. The customers buying Veeam, Acronis, Rubrik, Cohesity and Commvault are using other backup target destinations.
This, in our view, can only be fixed by an acquisition.
Product demand rise
Clarke did talk about product improvements: "We will be aligning our software-defined storage strategy to vSAN, offering VxRail and VxRack SDDC. We started shipping the enhanced mid-range storage products we announced in November."
He wants to "accelerate storage and data protection velocity" and added that "we exited the quarter with better storage velocity on a demand basis".
Asked about this, he said: "When you look at our orders demand in Q4, the exit velocity. I would use the word encouraging. We haven't [seen] a trend yet. But we think the hard work that we put in place, the fact that we've added capacity, that we've improved our product competitiveness, that we've increased the speed in our decision, customer loyalty program that we put in place at the very end of last year is beginning to pay dividend. So we're encouraged."
Sweet talked about flexible consumption: "We did see ... really strong growth in our deferred revenue, and that was mostly storage related as it relates to the ISG side of the business." This is delayed and not lost revenue.
Sales and customer incentives
Dell EMC is altering its storage sales infrastructure and comp plans.
William Blair analyst Jason Ader said Dell EMC has made a "commercial go-to-market expansion – including the hiring of several hundred storage specialists across sales and channel teams". There is a "new compensation plan for the salesforce when it comes to storage".
Clarke said: "We've really honed in the compensation plan for our sales force to focus on storage in FY '19. And I think that is a key difference between our FY '18 performance and what we'll achieve in FY '19."
Dell's customers have been given a stroke, Clarke said. "We ... expanded the Future-Proof Storage Loyalty Program to all of our storage products shortly after it launched [and this] is beginning to pay dividends."
The analyst view
Ader said: "We suspect the main culprits here are competition from more modern solutions (both from within its own portfolio and from competitors) and sales execution issues arising from the merger integration.
"It is clear to us that product and execution challenges in Dell EMC's storage business have been benefiting competitors like Pure Storage, NetApp, and Nutanix, and will continue to do so in the very near term."
The key issue in the Dell EMC's storage business continues to be softness in midrange traditional storage arrays (e.g. VNX, DataDomain, Compellent); Dell EMC is losing share here to more modern solutions, both from within its own portfolio and from competitors.
He added that management noted that for the first time since the EMC transaction was closed, storage demand grew year-over-year.
Ader reckons the company expects its storage business to gradually recover over the next few quarters as the impact of the initiatives begins to be felt.
Competitors should take note given Dell EMC's scale and installed base, he said, yet with its current product lineup, which is long in the tooth, and strained relationship with the channel, this is easier said than done. ®