Privacy activists have called for more transparency and parental control over web monitoring in British schools after a survey indicated that almost half track their students online.
Defend Digital Me, a children's privacy campaign group, teased (PDF) the survey's findings – which will be published in full in its State of Data 2018 report later this month – at an event in Parliament last night.
The survey asked more than 1,000 parents about their views on the collection and processing of their children's data, and found that only half felt they had enough control of their digital footprint.
Some 53 per cent said that the school used CCTV or IPTV cameras, while 25 per cent said they had some form of biometrics, like fingerprints or facial recognition.
Almost half – 46 per cent – said the school used some form of internet monitoring or keyword recording software, while a further 37 per cent said they didn't know.
Of those who said they were aware of such software being used, a quarter said tools recorded screen content as created or seen by the child, while 14 per cent said it recorded the children's images through the webcam.
Some 55 per cent said software was used to log internet search terms and compare them to libraries of keywords to create flags.
The campaign group said software providers' libraries often contain up to 20,000 words and phrases, and can be used to identify children at risk of suicide or involvement with gangs.
Speaking at the event, Defend Digital Me director Jen Persson raised concerns about the way this data is shared, for instance with the third parties that develop the software. Such sharing is allowed under statutory guidance issued in 2016 that said schools should use "appropriate monitoring systems" to protect kids.
However, despite critics saying this is too broad and allows for excessive data transfers that risk restricting pupils' freedoms, the government is planning to make safeguarding children exempt from the UK's new data protection law.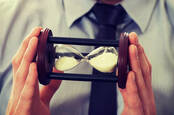 Age checks for UK pr0n site visitors on ice as regulator cobbles together some guidance
READ MORE
Persson said that the amendments tabled to the Data Protection Bill should be scrapped. She said the rules need to be "reviewed and changed, not embedded in statute".
A further cause for concern highlighted by the survey was a lack of transparency and control parents have, with some 46 per cent saying they were not offered a choice about the use of web monitoring technologies.
When asked what information they should have, 84 per cent of parents said they should be informed of which keywords are flagged. Some 69 per cent also said they thought the kids should know what the keywords were.
Most parents (86 per cent) said they wanted to be told what the consequences were if the keywords are searched, and the same proportion felt the children should know too.
Persson said that such software might be installed on personal computers if schools had a bring-your-own-device policy, which could effectively mean 24/7 surveillance.
She also voiced concern about the effect web monitoring might have on childrens' willingness or ability to use "vital" advice sites like Childline.
"In order to avoid web monitoring software at home, children are advised to use a computer at school for private chats," she said. "That can't happen if a school [also uses this software]."
However, Toks Oladuti, senior manager of IT security at independent school trust Herbert Smith Freehills, told the event that websites like Childline would be "easy" to exclude from logging.
"You can use these things in a responsible manner," he said, adding that, in his school trust, such technology was used in a transparent way so all pupils and teachers know how and why it is used.
He said key logging and surveillance "have a place, but it's about balance". If a school isn't confident explaining the use of such kit to a student, he said, "then clearly there's something not quite right there".
To demonstrate the need for proportionality in the use of spyware in schools, Oladuti pointed to a comment from Silkie Carlo, director of Big Brother Watch, about schools installing CCTV systems in toilets or showers.
"CCTV in toilets is ludicrous," said Oladuti. "If your toilet is in such a state you need surveillance, I think you need to redesign your toilet." ®
Similar topics