The spat over activist investor Starboard Value's plan to have Mellanox sell itself or do something else to enhance its value has resumed.
Hostility between the two companies dates back to November 2017, when Starboard criticised Mellanox for refusing advances from Marvell Semiconductor.
Starboard held 10.7 per cent of Mellanox at the time, plus a position in Marvell. At the time, the activist investor claimed Mellanox was suffering a "growing disparity" between its "margins, growth, and stock price performance compared to its peer group".
Mellanox tried turning away that wrath with the soft answer that it "welcomes the input and investment" from Starboard, but that hasn't quieted the angry beast.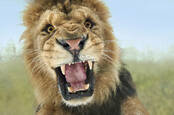 Activist investor rages at Mellanox for dismissing Marvell's advances
READ MORE
In early January 2018, Starboard fired off a missive to Mellanox (PDF) saying it was underperforming, and later that month, it put up nine nominations to the Mellanox board.
Mellanox has now written to its shareholders proposing it hold an extraordinary general meeting in May to settle the matter. It said the meeting is "essential to protecting shareholder choice" and "to reiterate that continued successful execution of our long-term growth strategy is delivering value".
Mellanox wants board election (plurality voting) and proxy (universal proxy cards) mechanisms that would make it harder for Starboard Value to get its nominees seats at the table.
The letter also said Mellanox's allegedly-weak performance was a normal outcome from its strategic investments in technologies like Ethernet at 25 Gbps and better. That segment grew 41 per cent in Q4 2017 relative to the previous quarter, and the company's Q1 2018 guidance is now for 30 per cent year-on-year revenue growth over 2017 and an 11 per cent improvement in operating margin.
In other words, Mellanox says, it doesn't need an activist invasion to create shareholder value.
The EGM would, however, delay the Mellanox annual general meeting to July 25 (the last date permitted under Israeli law), and that's got Starboard steaming. Its return letter, here [PDF], calls the EGM "a transparent attempt to delay the right of shareholders to vote on the election of directors".
The letter, signed by Starboard managing member Peter Field, doesn't take issue with the voting mechanisms Mellanox wants. Instead it says "there is absolutely no need to delay the 2018 Annual Meeting by three months" to achieve this.
Starboard says it'll be putting its own counter-proposal to Mellanox, which involves implementing plurality voting and universal proxy cards immediately, so the AGM need not be delayed. ®